NEW Temu Affiliate Program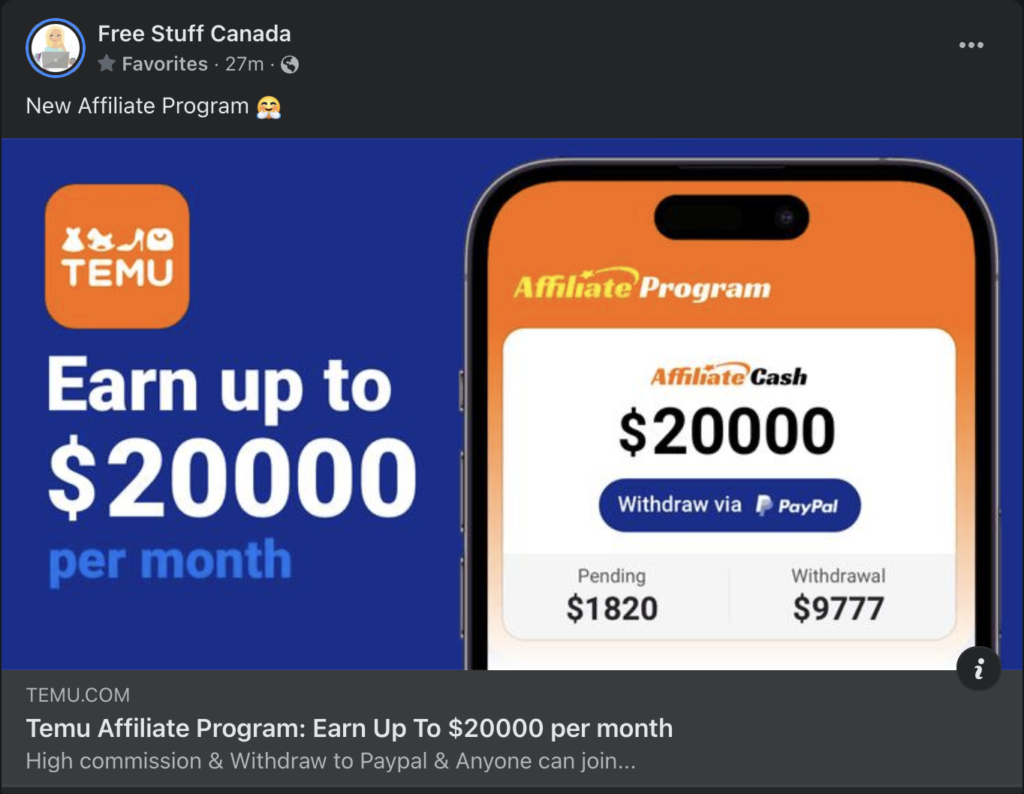 Temu Affiliate Program Canada
This is so exciting, Temu is the company that has sent out 10's of thousands of free gifts through their referral program so far. Now they have introduces a brand new Affiliate Program, very similar to the one Amazon has.
If you are new to Affiliate Marketing, most companies will pay you to share their products on social media. If someone buys the product, through the link that you shared, you get paid. With Temu you will earn up to 20% commision.
So say you share your link, and someone uses your link then buys a $100.00 product, you will make up to $20 CASH. With a max of $20,000.00 a month (but tbh, the only people that will ever come close to that amount will be the big youtube & tiktok influencers)
This is why you see so many people sharing Amazon links, they are getting paid if you see the deal, use their link and buy the product.
Sign up for The Temu Affiliate Program Here
Other Affiliate Programs You Can Sign Up For:
If you know of any others, please let me know in the comments below <3
To be notified as soon as they go live, and to be reminded to check your email make sure to:
Make sure you also sign up to get Shopper's Voice Free Sample Packs