FREE Personalized Crown Royal Bottle Labels!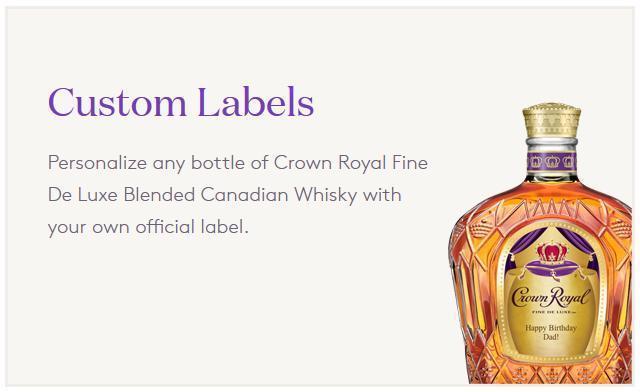 Free Personalized Crown Royal Labels.
[the_ad id="13274″]
Do you have a special occasion coming up, a friend or family members birthday or just want a really cool custom made Crown Royal label for yourself?
Get a personalized Crown Royal label, to put on a bottle as a gift, or use as a sticker absolutely FREE.
To get your free personalized label, click the link below, you will then have to enter your date of birth to confirm you are legal drinking age in your province, then click on the "Custom Label" button at the top of the page and personalize your free label.
Once you are happy with the label, submit the form, and you will receive it in the mail in about 2 weeks
Maker's Mark also offers free personalized labels for their bottles, you can get that freebie here.
[the_ad id="13274″]