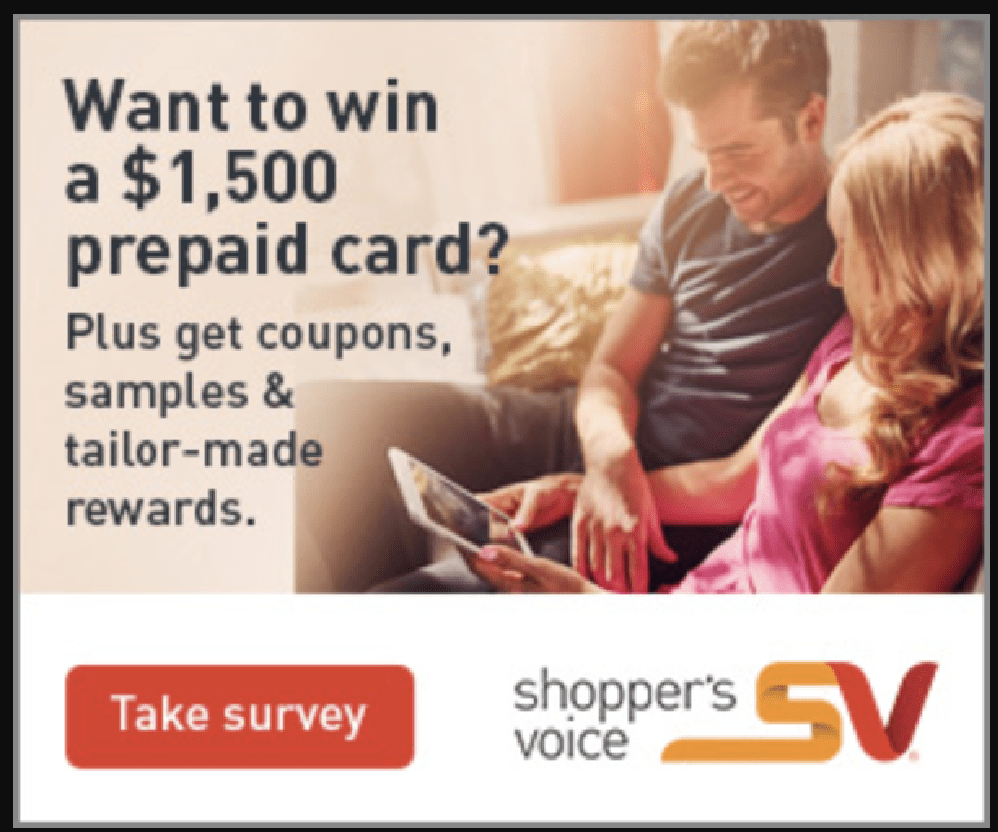 Shopper's Voice Canada
Take the Shopper's Voice survey, for your chance to win 1 of 12 monthly prizes of a $1,500.00 Prepaid Gift Card. PLUS, just for entering, Shopper's Voice will send you FREE samples and coupons throughout the year!
Contest Rules:
Single Entry (once a year)
Age of Majority
Open to Canada
Quebec Friendly
Annual ongoing contest. New winner chosen each month.
Enter Shopper's Voice Contest Here