Win 1 of 5,000 NBA Team Shirts ~ Instant Win!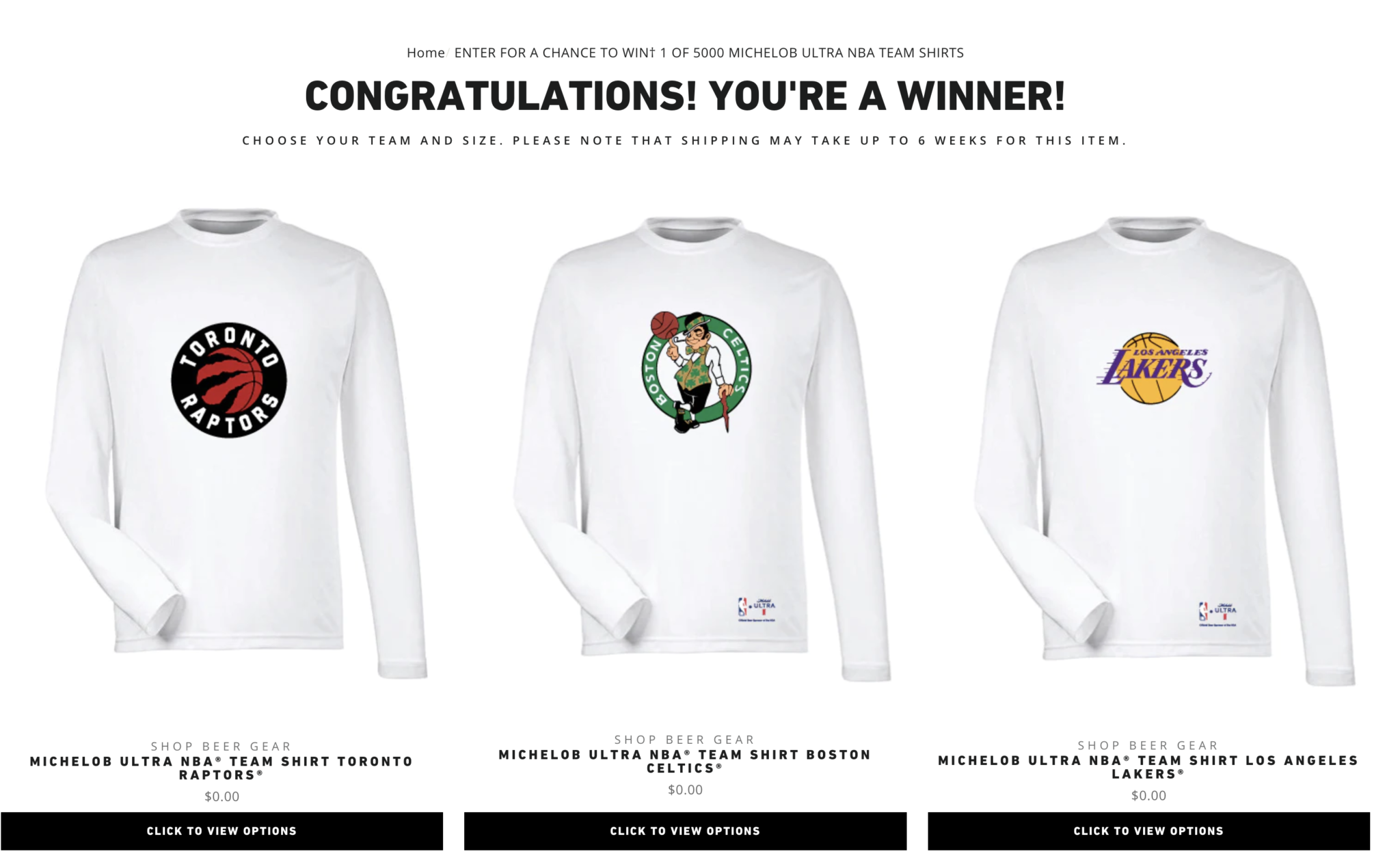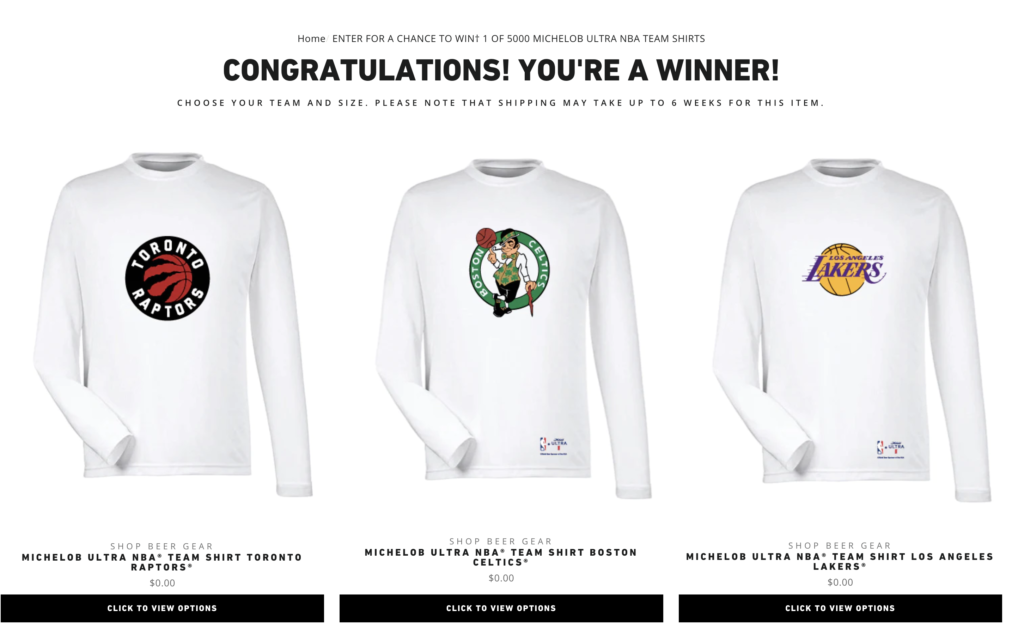 Michelob Ultra NBA Shirt Giveaway
Hurry over and enter the Michelob Ultra NBA Shirt Giveaway. There are 5,000 up for grabs, and your chances of winning are 1 in 3.
To enter, follow the link below. You will get a page that looks like this: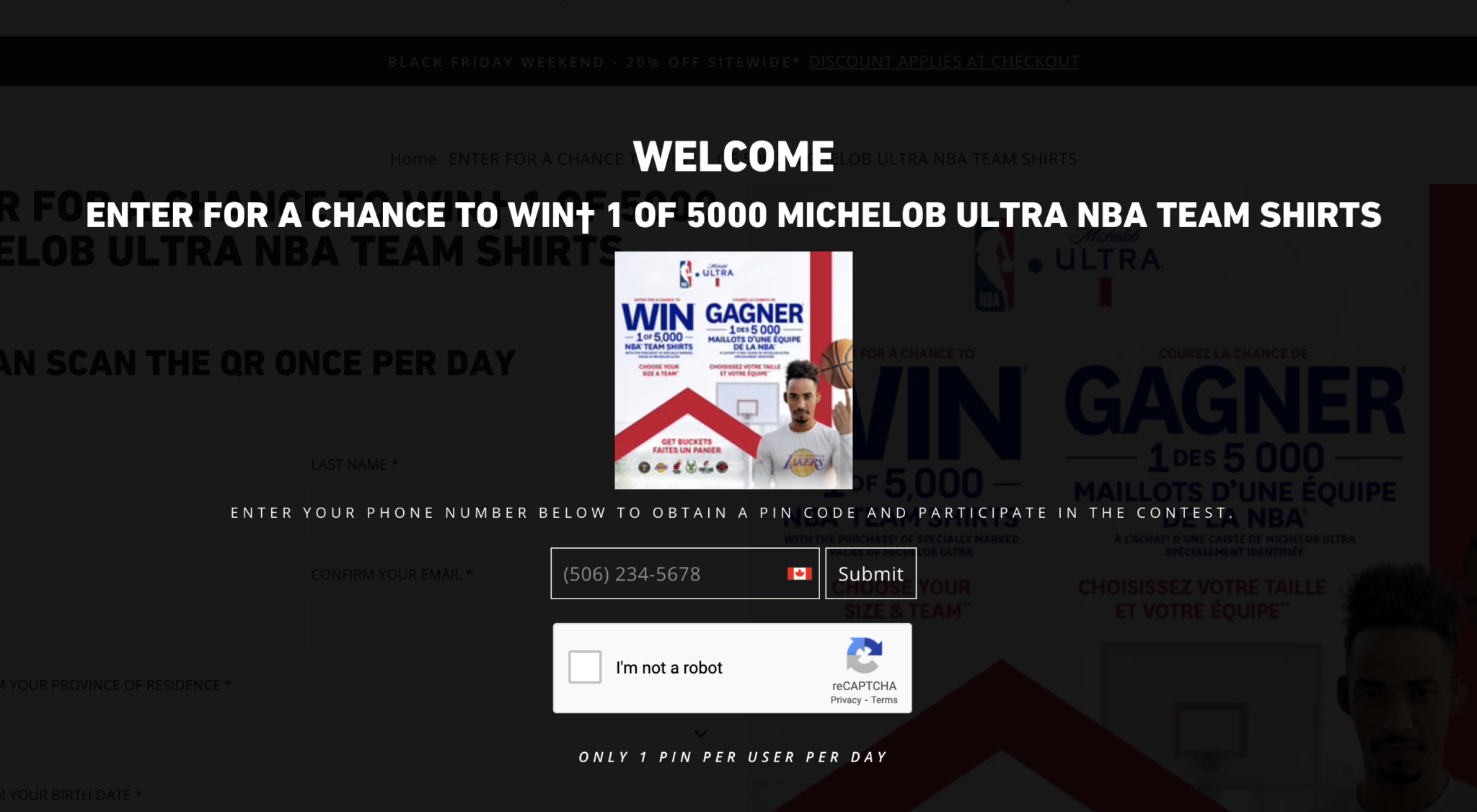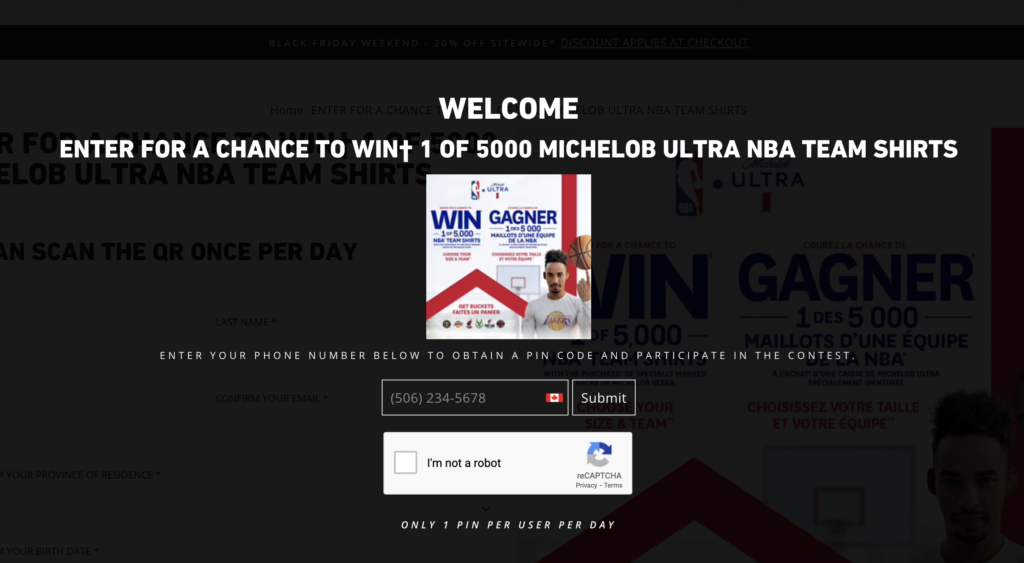 Enter your cell number, and they will send you a text with a code. Follow the link they send in the text, or reload the page and fill out the form.
If you win (and it seems like everyone is), you get to choose the team and size you would like
Let us know if you win in our Facebook Group 🙂
Contest Rules:
Daily Entry
Age 19+
Open to Ontario Only
This contest ends January 31, 2023 or while supplies last.