PC Plus and Shoppers Optimum To Merge February 2018!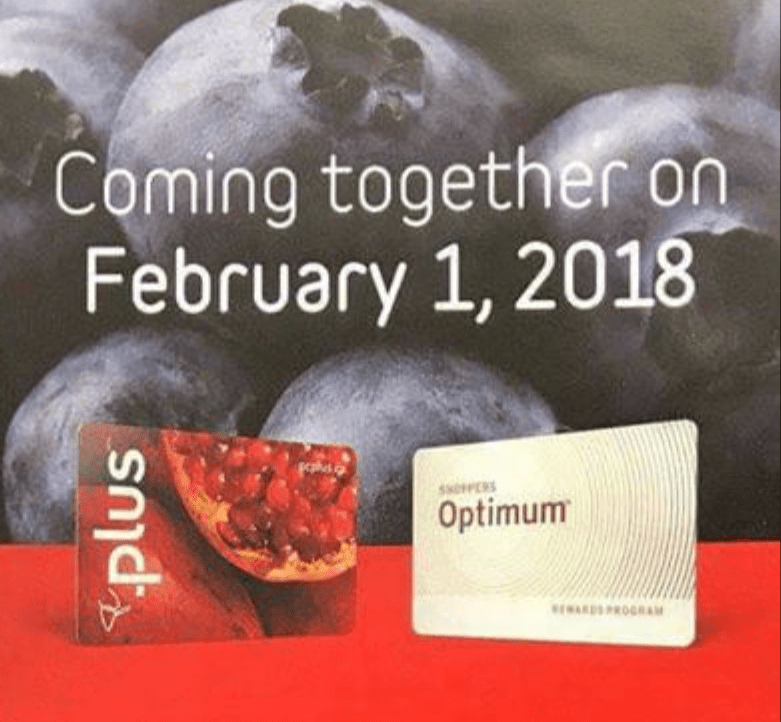 *** BREAKING NEWS ***
We got the inside scoop. PC Plus and Shoppers Optimum have announced that they are merging the two rewards programs on February 1, 2018!
The notice reads:
PC Plus And Shoppers Optimum will become the PC Optimum program.

One card. One App

All of your points in one place.

On February 1, 2018, your points will all be converted to PC Optimum Points at their FULL VALUE.

In the meantime, keep on using the PC Plus and Shoppers Optimum programs to earn and spend points as you love to do.

To learn more and view the PC Optimum program Terms and Conditions visit pcplus.ca or call 1-844-720-4672.
This does not come as a shock, as Loblaws purchased Shoppers Drug Mart in 2014, and recently ended their PC Financial relationship with CIBC, and all customers were switched to the new Simplii Financial.
As a PC Financial member, I have always filled up at the PC Gas Stations for points towards groceries. I noticed months ago there were ads posted at the pumps that the PC Plus program was going to change in the near future.
Let us know on Facebook, or in the comments below what you thing of this new rewards program merge.
View Full Details on The New PC Optimum Program