Nestle Good Start Urgent Recall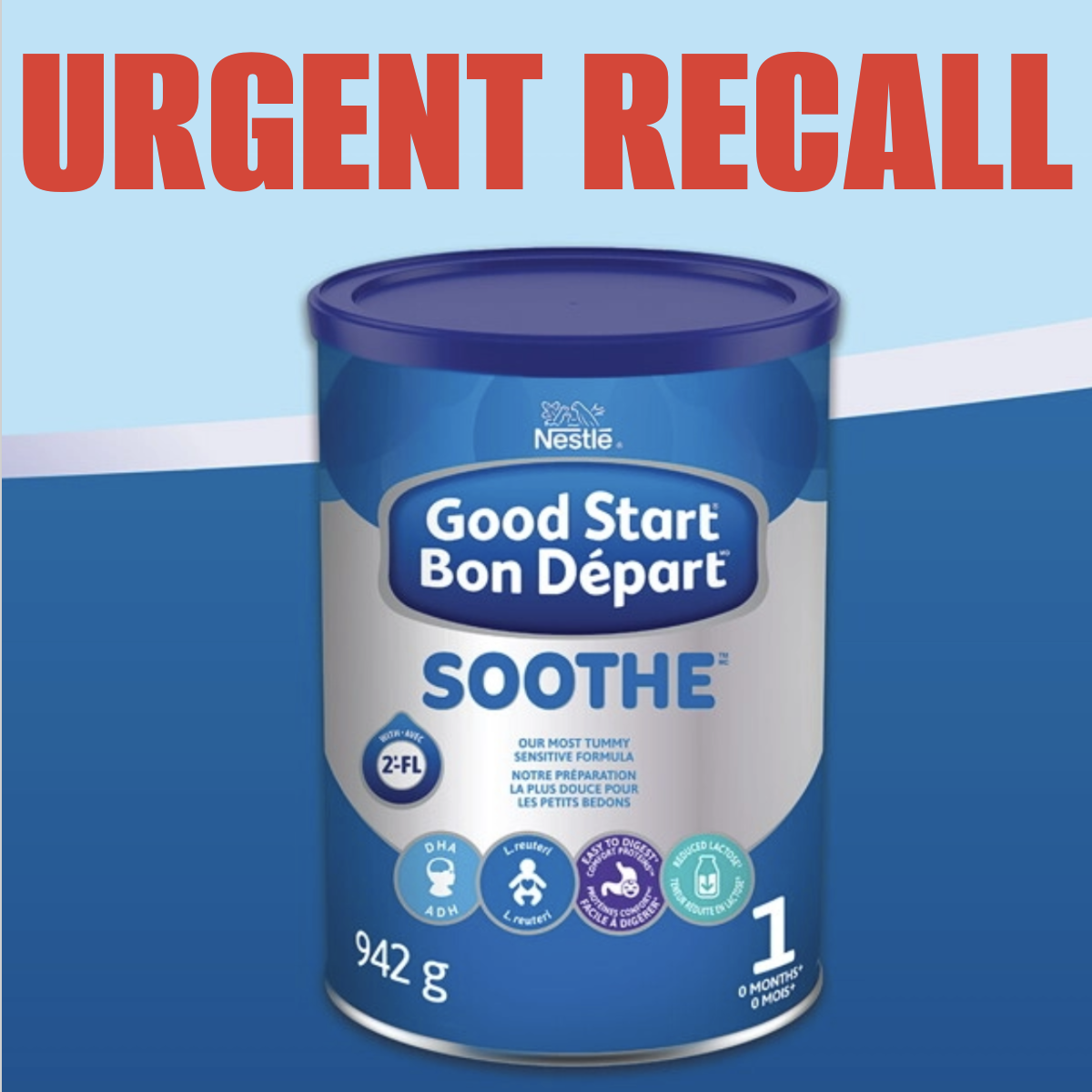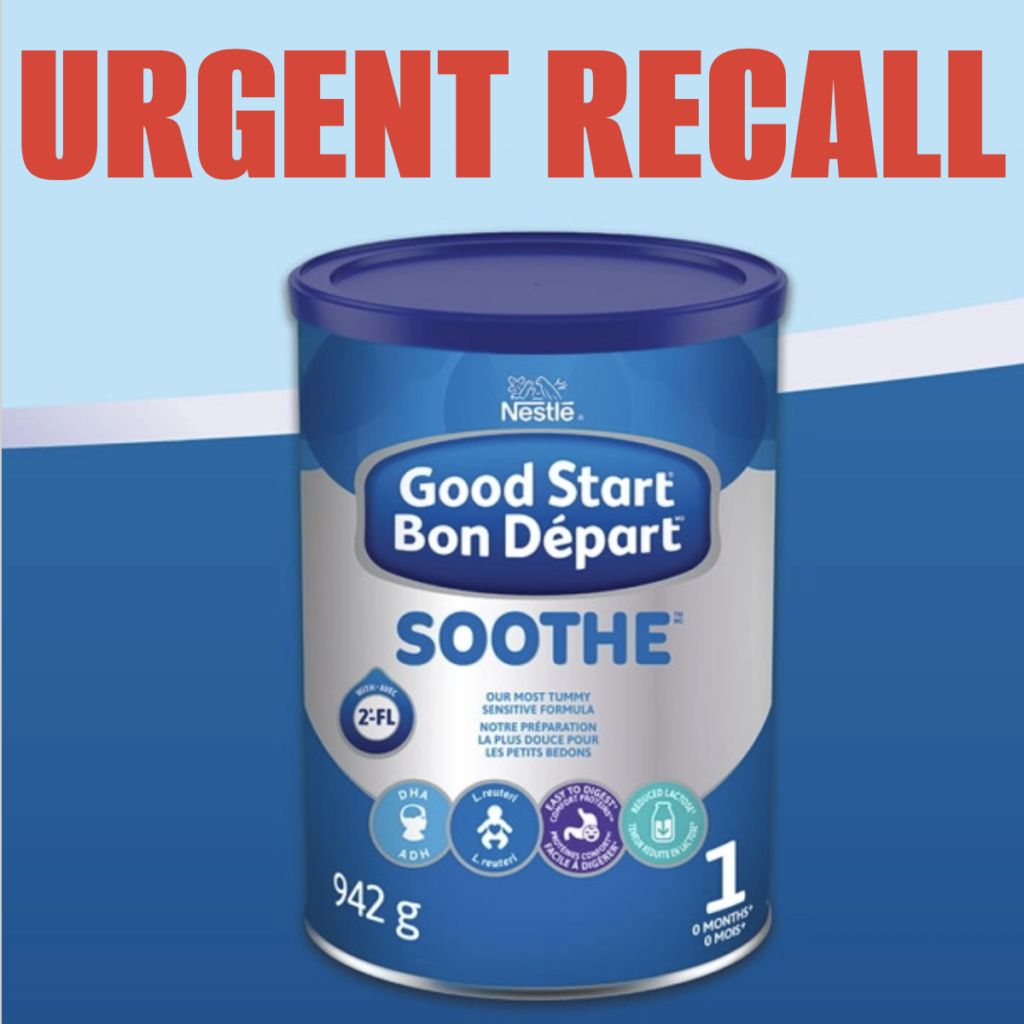 Nestle Good Start Urgent Recall Canada
| Brand | Product | Size | UPC | Codes |
| --- | --- | --- | --- | --- |
| Nestlé Good Start | Soothe (infant formula) | 942 g | 0 55000 38369 1 | Batch no: 301757651Z (EXP 2024 JL 18), 301757652Z (EXP 2024 JL 18), 301857651Z (EXP 2024 JL 19) |
Issue
The affected product is being recalled from the marketplace due to possible Cronobacter sakazakii bacteria contamination.
The recalled product has been sold nationally.
What you should do
If you think you became sick from consuming a recalled product, call your doctor
Check to see if you have the recalled products in your home or establishment
Do not consume the recalled products
Do not serve, use, sell, or distribute the recalled products
Recalled products should be thrown out or returned to the location where they were purchased
Food contaminated with Cronobacter sakazakii may not look or smell spoiled but can still make you sick. Although Cronobacter sakazakii is not commonly linked to human illness, in rare cases it can cause serious or fatal infections. Cronobacter sakazakii can cause rare bloodstream and central nervous system infections and has been associated with severe intestinal infection (necrotizing enterocolitis) and blood poisoning (sepsis), especially in newborns.
Understanding Your Baby's Risk
Cronobacter infections are rare, but they can be life-threatening in newborns. Infections in infants usually occur in the first days or weeks of life. About 2 to 4 cases are reported to CDC every year, but this figure may not reflect the true number of illnesses. That's because most hospitals and laboratories are not required to report Cronobacter infections to health departments.
Cronobacter germs can cause a dangerous blood infection (sepsis). They can also make the linings surrounding the brain and spinal cord swell (meningitis).
Infants who are more likely to get sick include:
Infants younger than 2 months. These infants are most likely to develop meningitis if they get sick from Cronobacter.
Infants born prematurely.
Infants with weakened immune systems. Babies with this condition can't fight germs as well because of illness or medical treatment, such as chemotherapy for cancer.
Cronobacter illness in infants usually starts with a fever and poor feeding, excessive crying, or very low energy. Some infants may also have seizures. You should take an infant with these symptoms to a medical provider as soon as possible.
For more information on this, and other recalls please visit the Health Canada website
To be notified as soon as hot freebies go live make sure to:
Make sure you also sign up to get Shopper's Voice Free Sample Packs