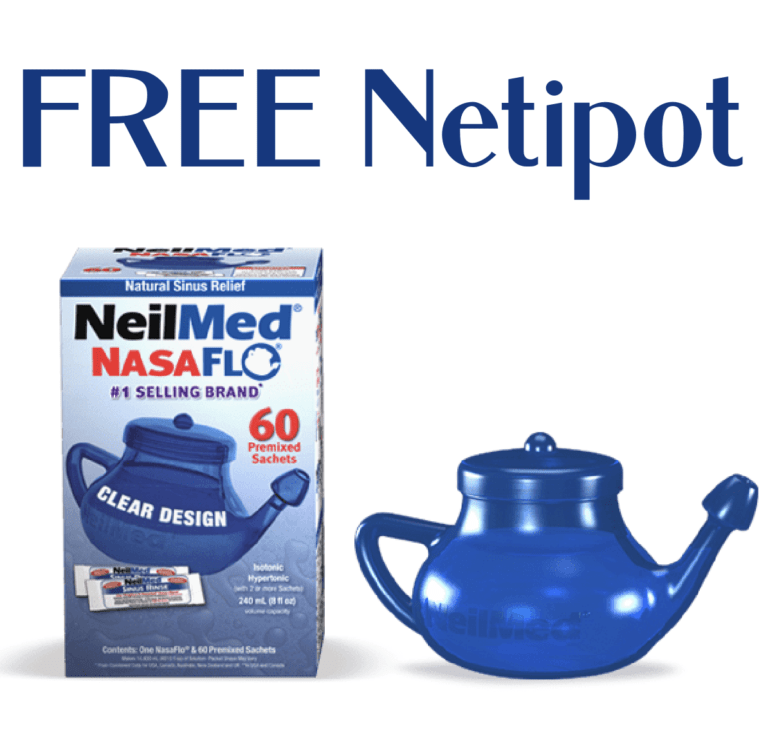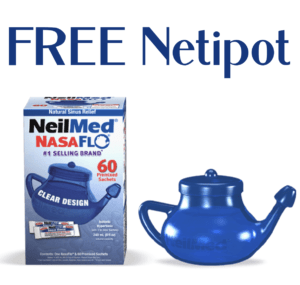 NeilMed Canada Free Stuff
NeilMed is giving away FREE NasaFlo Neti Pots, on their Facebook page.
Follow the link below to get you choice of a NeilMed Sinus Rinse Kit or NeilMed NasaFlo Neti Pot.
NasaFlo Neti Pot is a natural soothing saline nasal wash. Neti pots have been around for thousands of years, mainly used by yoga enthusiasts.
Use For::
Nasal Allergies, Dryness & Hay Fever Sinus Pressure & Nasal Stuffiness Nasal Symptoms from Flu & Cold Nasal Irritation from Occupational & House Dust, Fumes, Animal Dander, Grass, Pollen, Smoke, etc. Post Nasal Drip & Nasal Congestion
Advantages::
Easy Flow, No Spill, No Mess Pot Design
Premixed Packets of all natural, USP Grade (Purity level 99% or higher) Sodium Chloride & Sodium Bicarbonate
Preservative, Drug, Iodine, BPA, Gluten and Latex Free
Suitable for use after sinus surgery and during pregnancy.
Convenient for travel
Note: This offer seems to only be working from computers/laptops, and is not working on most mobile devices
---