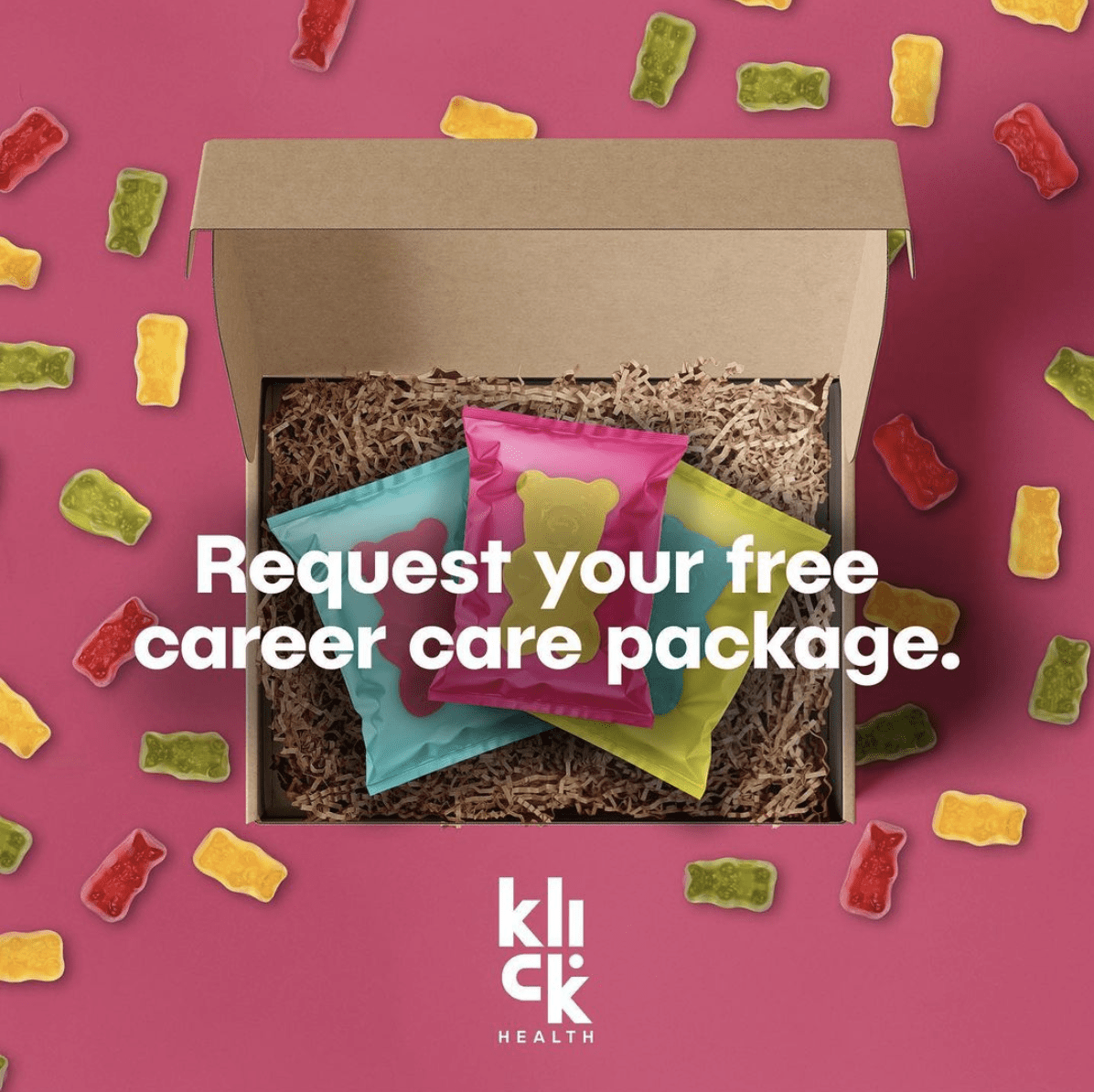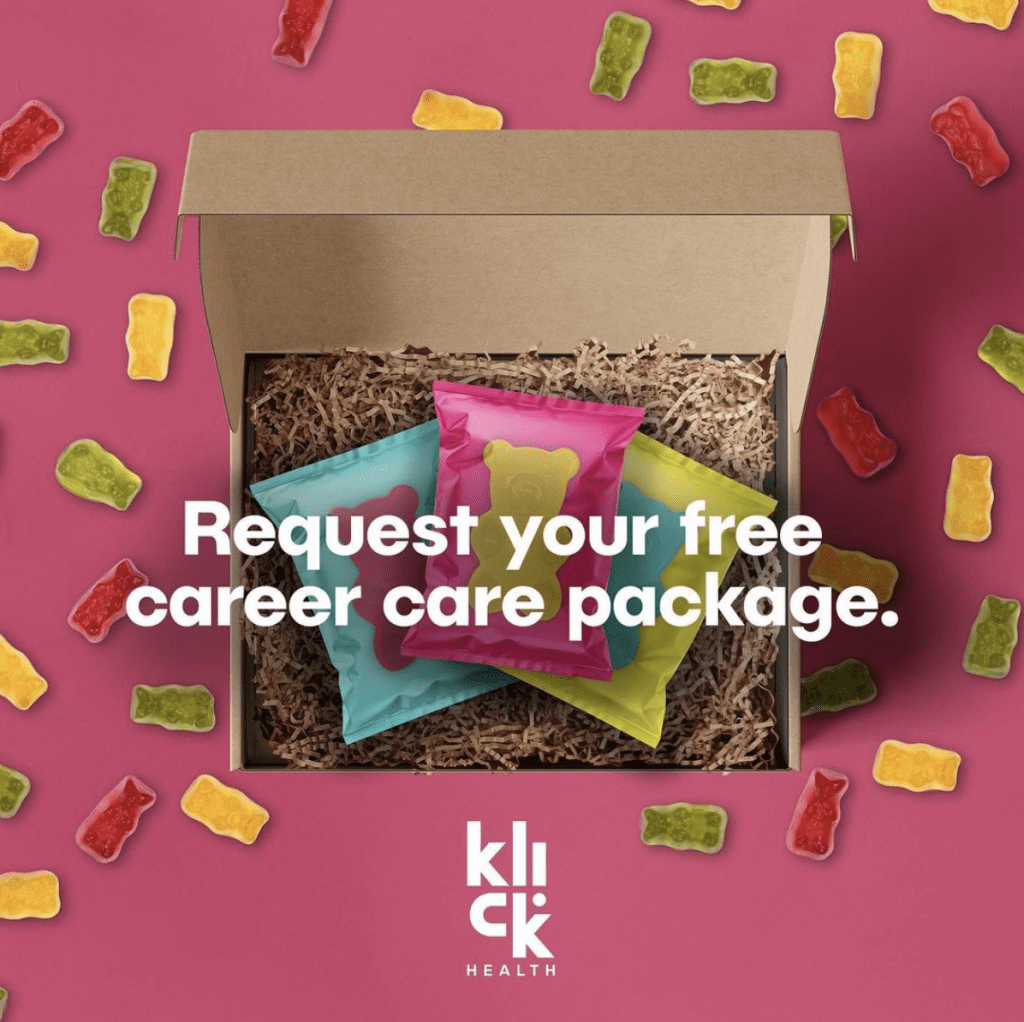 Klick Health Canada Free Samples
FREE Career Care Package, Full of Candy From Klick Health Canada.
Follow the link below to order your free Candy Sample Pack
Not feeling your job?
Request a moment of joy, delivered straight to your door! And while we know that a simple sweet treat or kind word won't fix a job that feels bad, we hope it'll help just a little bit.
Open to Ontario Only, while supplies last.