Urgent Recall on Several Jif Peanut Butter Products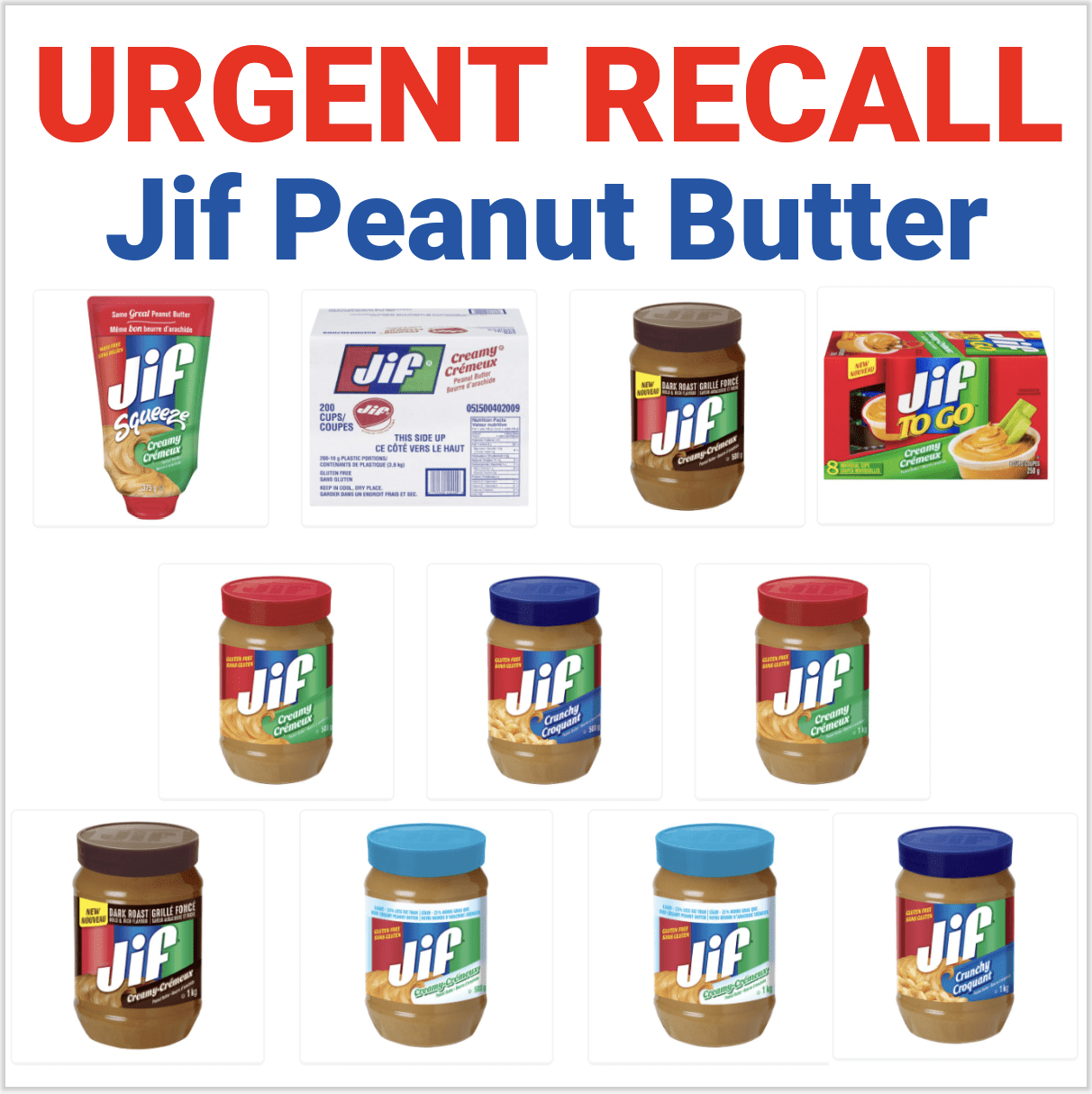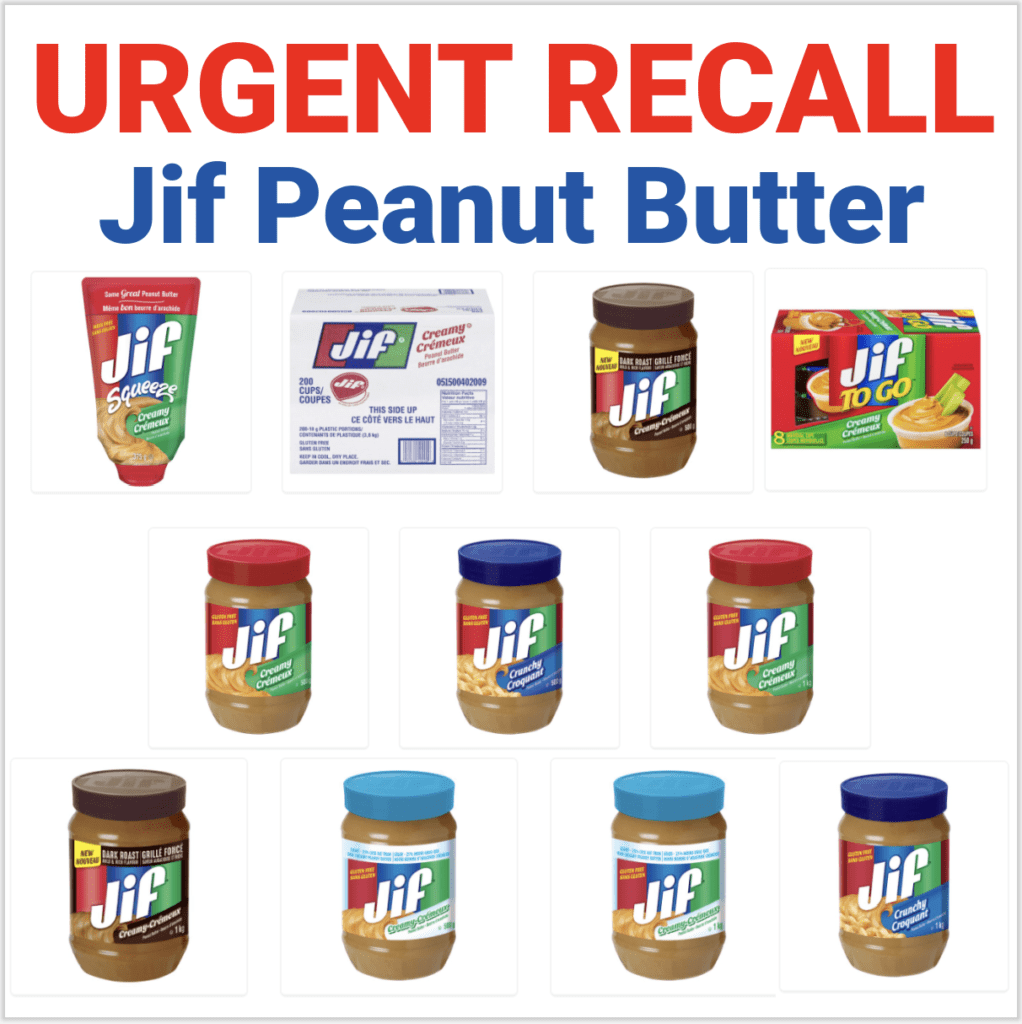 Jif Peanut Butter Recall Canada
Health Canada and Smucker Foods of Canada Corp. is recalling several Jif brand Peanut Butter products from the marketplace due to a possible Salmonella contamination.
The recalled products have been sold across Canada and online.
What you should do
If you think you became sick from consuming a recalled product, call your doctor
Check to see if you have the recalled products in your home or establishment
Do not consume the recalled products
Recalled products should be thrown out or returned to the location where they were purchased
Food contaminated with Salmonella may not look or smell spoiled but can still make you sick. Young children, pregnant women, the elderly and people with weakened immune systems may contract serious and sometimes deadly infections. Healthy people may experience short-term symptoms such as fever, headache, vomiting, nausea, abdominal cramps and diarrhea. Long-term complications may include severe arthritis.
Brand
Product
Size
UPC
Codes
Jif
Squeeze Creamy Peanut Butter
375 g
0 51500 24556 9
1274 425 to 2140 425
Jif
Creamy Peanut Butter
200 Cups
200-18 g
0 51500 40200 9
1274 425 to 2140 425
Jif
Dark Roast Creamy Peanut Butter
500 g
0 51500 45163 2
1274 425 to 2140 425
Jif
Dark Roast Creamy Peanut Butter
1 kg
0 51500 45736 8
1274 425 to 2140 425
Jif
Light Creamy Peanut Butter
500 g
0 51500 70037 2
1274 425 to 2140 425
Jif
Light Creamy Peanut Butter
1 kg
0 51500 70038 9
1274 425 to 2140 425
Jif
Creamy Peanut Butter
500 g
0 51500 75002 5
1274 425 to 2140 425
Jif
Crunchy Peanut Butter
500 g
0 51500 75004 9
1274 425 to 2140 425
Jif
Creamy Peanut Butter
1 kg
0 51500 75005 6
1274 425 to 2140 425
Jif
Crunchy Peanut Butter
1 kg
0 51500 75006 3
1274 425 to 2140 425
| Brand | Product | Size | UPC | Codes |
| --- | --- | --- | --- | --- |
| Jif | TO GO Creamy Peanut Butter 8 Individual Cups | 250 g | 0 51500 75007 0 | 1274 425 to 2140 425 |
For more information on this, and other recalls, please visit the Health Canada website