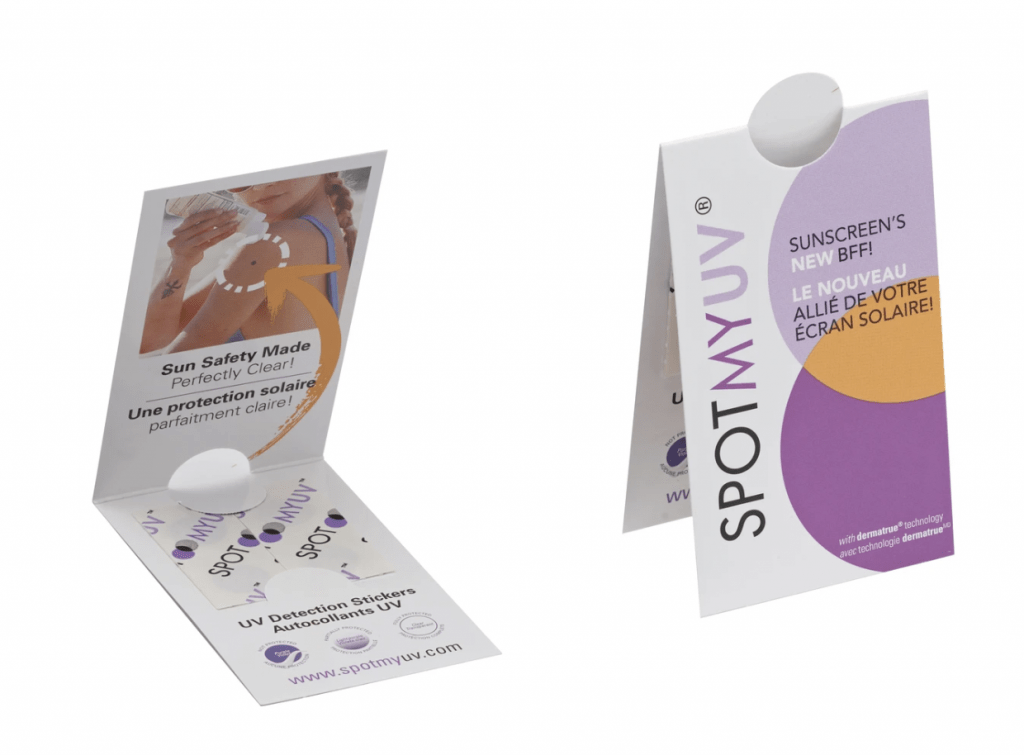 SpotMyUV Free Samples
SpotMyUV is giving away free samples of their UV detection stickers!
SPOTMYUV is the world's first clinically proven UV Detection Sticker that gives you a personalized reminder of when it's time to reapply your sunscreen. As you run, swim, sweat, and play, SPOTMYUV's patented Dermatrue skin mimicking technology interacts with sunscreen like your skin, giving you a clear view of your sun protection in real time.
Open to Canada & USA, limit 1 free sample pack per person
Get Your Free SpotMyUV Stickers