FREE Soothe Allergy + Dry Eye Drops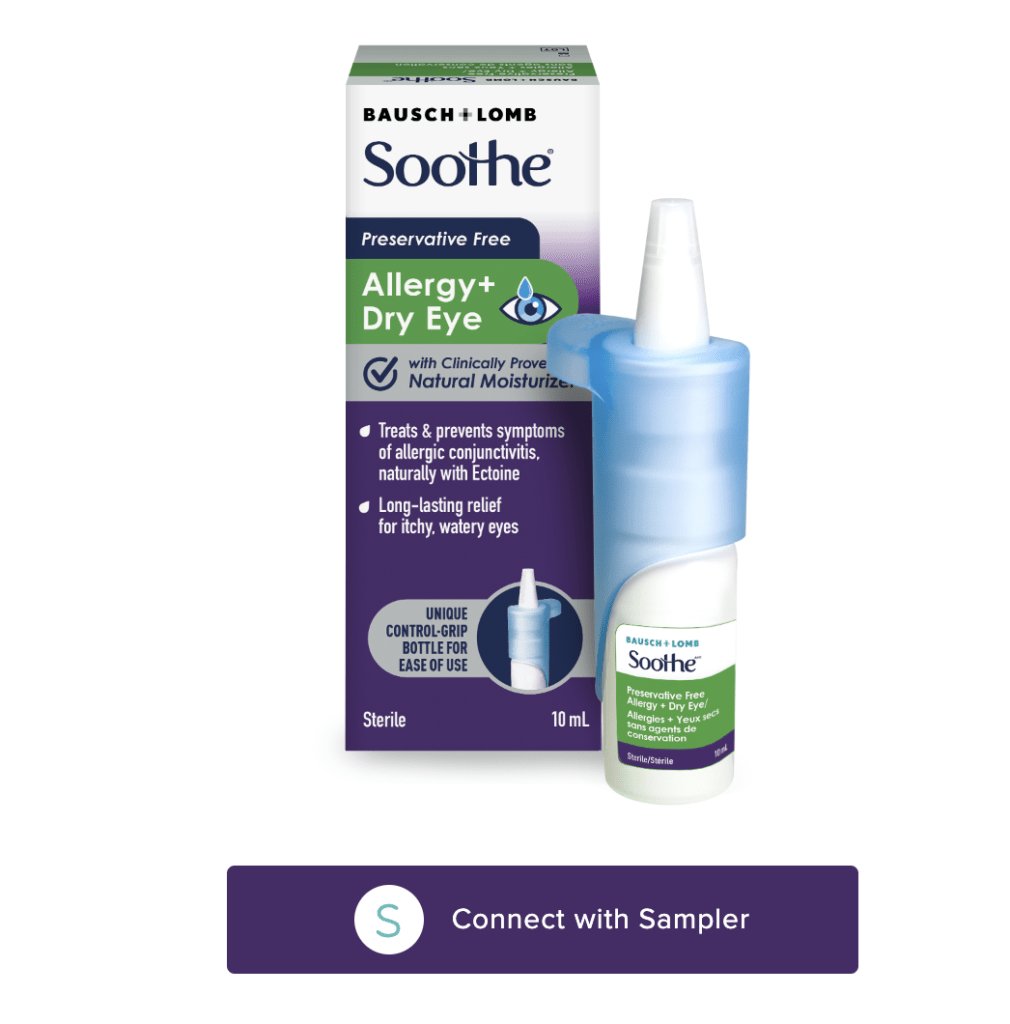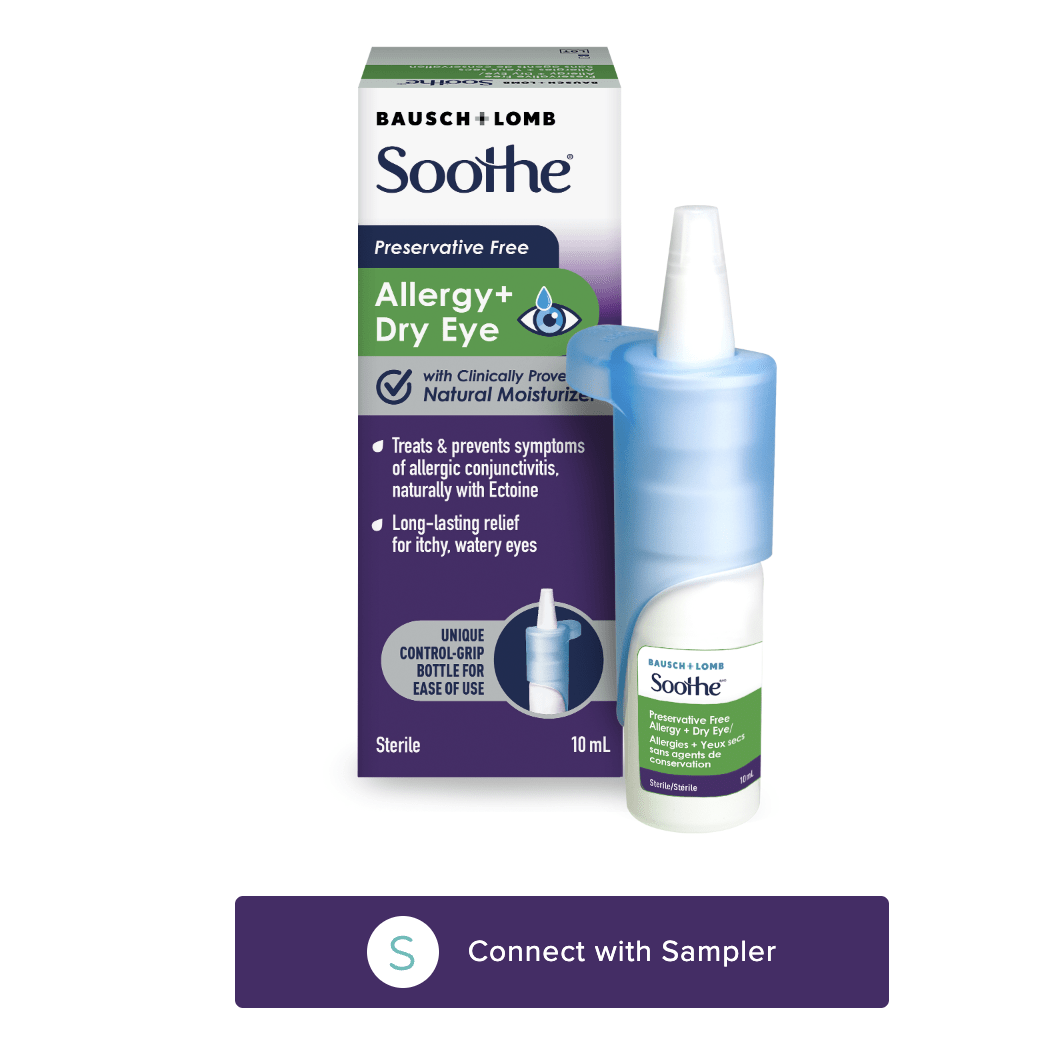 Bausch + Lome Canada Free Samples
Our friends over at Sampler have another great free sample offer for you. This time they have teamed up with Bausch + Lome Canada, to give you the chance to try the new Bausch + Lome Soothe Preservative Free Allergy + Dry Eye drops.
Soothe Allergy Antihistamine Eye Drops
If you suffer from allergies, your eyes may be bothered too. They may be red, itchy, and watery and your eyes and eyelids may even be inflamed, having an exaggerated reaction to certain airborne substances. Soothe Allergy is an antihistamine/decongestant eye drop for symptomatic relief of redness and itching. Available without a prescription, Soothe Allergy eye drops temporarily relieve the itching and redness to allergies.
Key Features & Benefits
For symptomatic relief of redness and itching due to allergies
Combination antihistamine and redness reliever formula
As with all Sampler free offers, not everyone will qualify. Limit one free sampler per person. Offer open to Canada Only. While supplies last.
Get Your Free Bosch + Lome Soothe Eye Drops