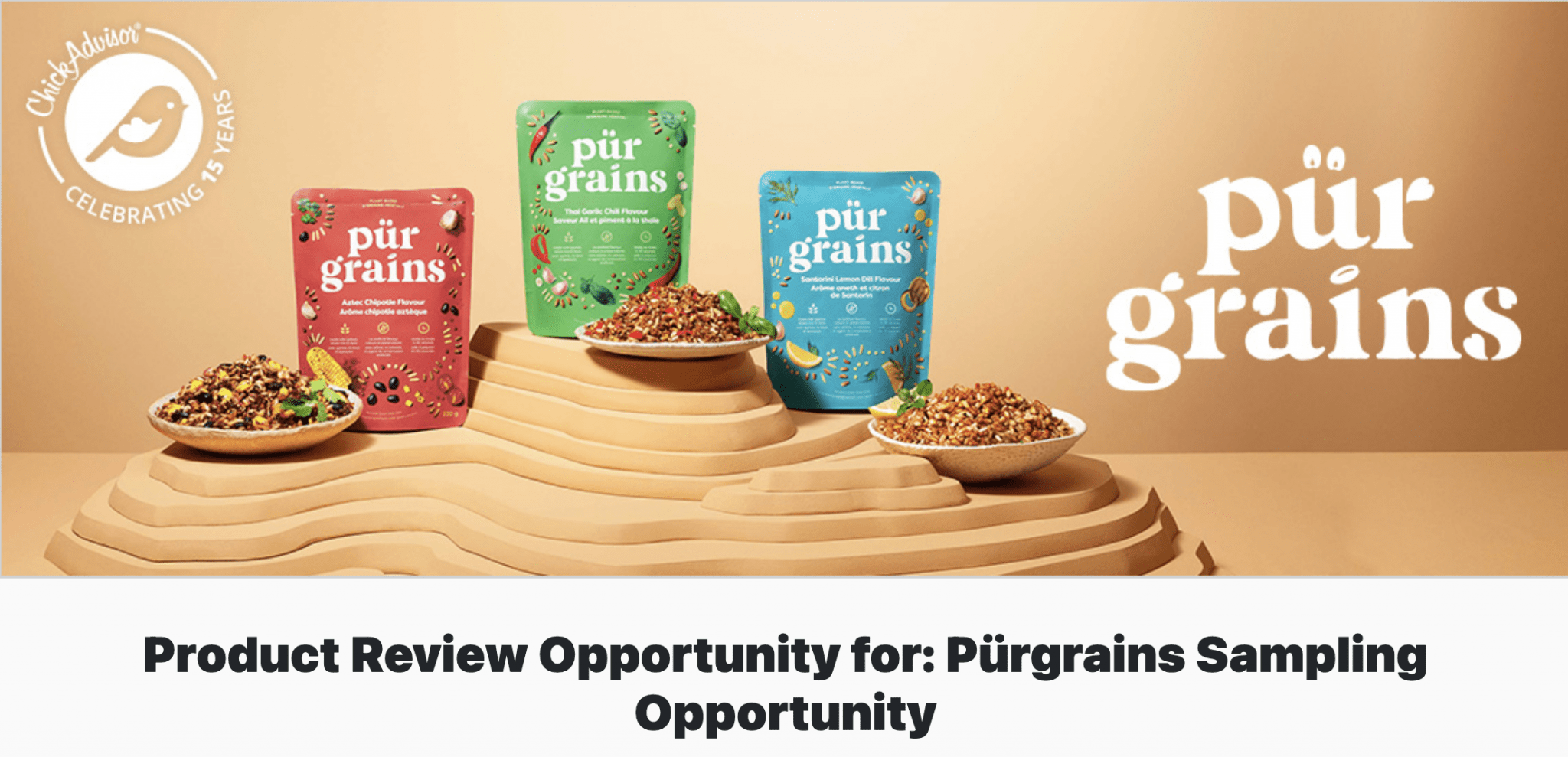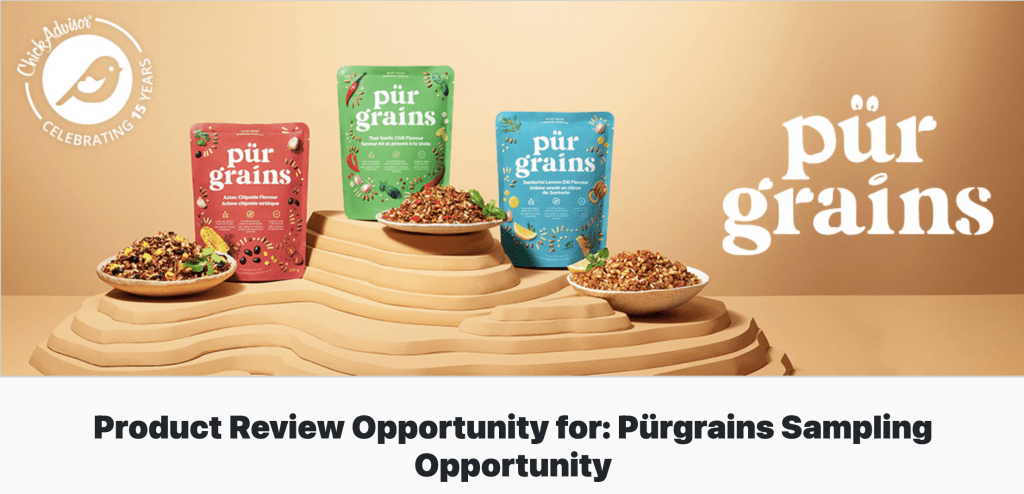 Pürgrains Free Samples
Who doesn't love a quick and easy side dish full of delicious goodness? We have a new opportunity for you! Pürgrains!
Pürgrains are made with nutritious supergrains such as quinoa, rice and farro. They are convenient, pre-packaged plant-based side dishes, ready in 90 seconds. Just pop them in the microwave!
You will receive one random sample of either:
Pürgrains Thai Chili Flavour: Pür goodness of ancient grains, brown rice, red peppers in a delicious combination of sweet and spicy flavours inspired by Thailand's night markets.
OR
Pürgrains Santorini Lemon Dill Flavour: With ancient grains, brown rice with a touch of seaside flavours of the Mediterranean.
OR
Pürgrains Aztec Chipotle Flavour: A blend of ancient grains, brown rice, grilled corn, black beans with a spicy and smoky chipotle flavour inspired by Mexico.
Complete this short survey to be eligible to receive your free sample of Pürgrains! Available while supplies last. Limit of one per household.
Offer available to residents of Canada only. Note: Contains wheat.