FREE Moonlight Magic Bath Set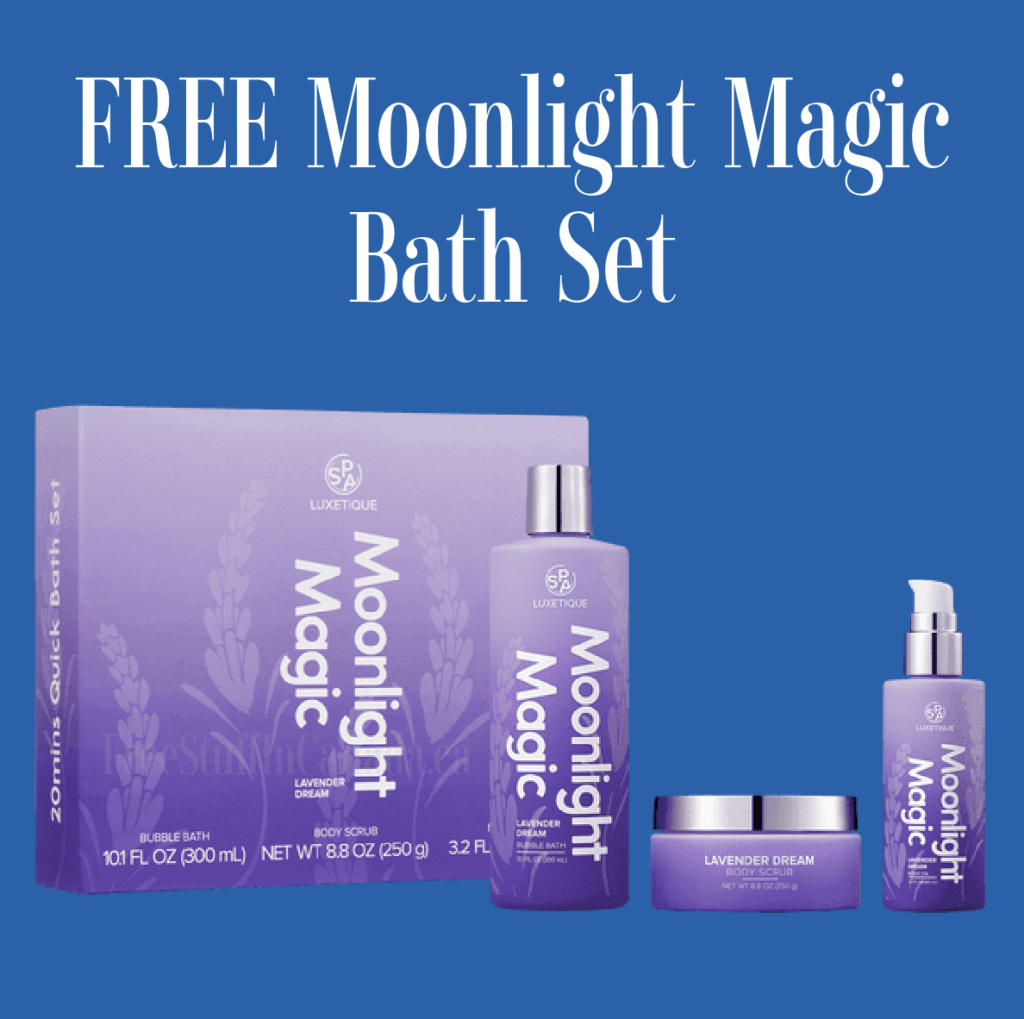 Spa Luxetique Free Sample Pack
Spa Luxetique is celebrating 15,000 Instagram Follower, by giving away free sample packs of their Moonlight Magic bath set.
Moonlight Magic Bath Set
What it smells like: Let your body relax while your mind wanders on a fantastic journey through the lavender fields of southern France.

Package notes: Packed with lavender-infused bubble bath, body scrub, and body oil, this 20-minute quick bath set will cleanse, soften and moisturize your skin.

Natural ingredients such as Lavender oil and Almond oil can soothe and ease your skin. The peaceful lavender fragrance leads you to the fantasy of strolling in the lavender fields of southern France and relaxing your body.

It's Bubble Time!
Get Your Moonlight Magic Bath Set