FREE Midnight Paloma Skin Care Sample Pack!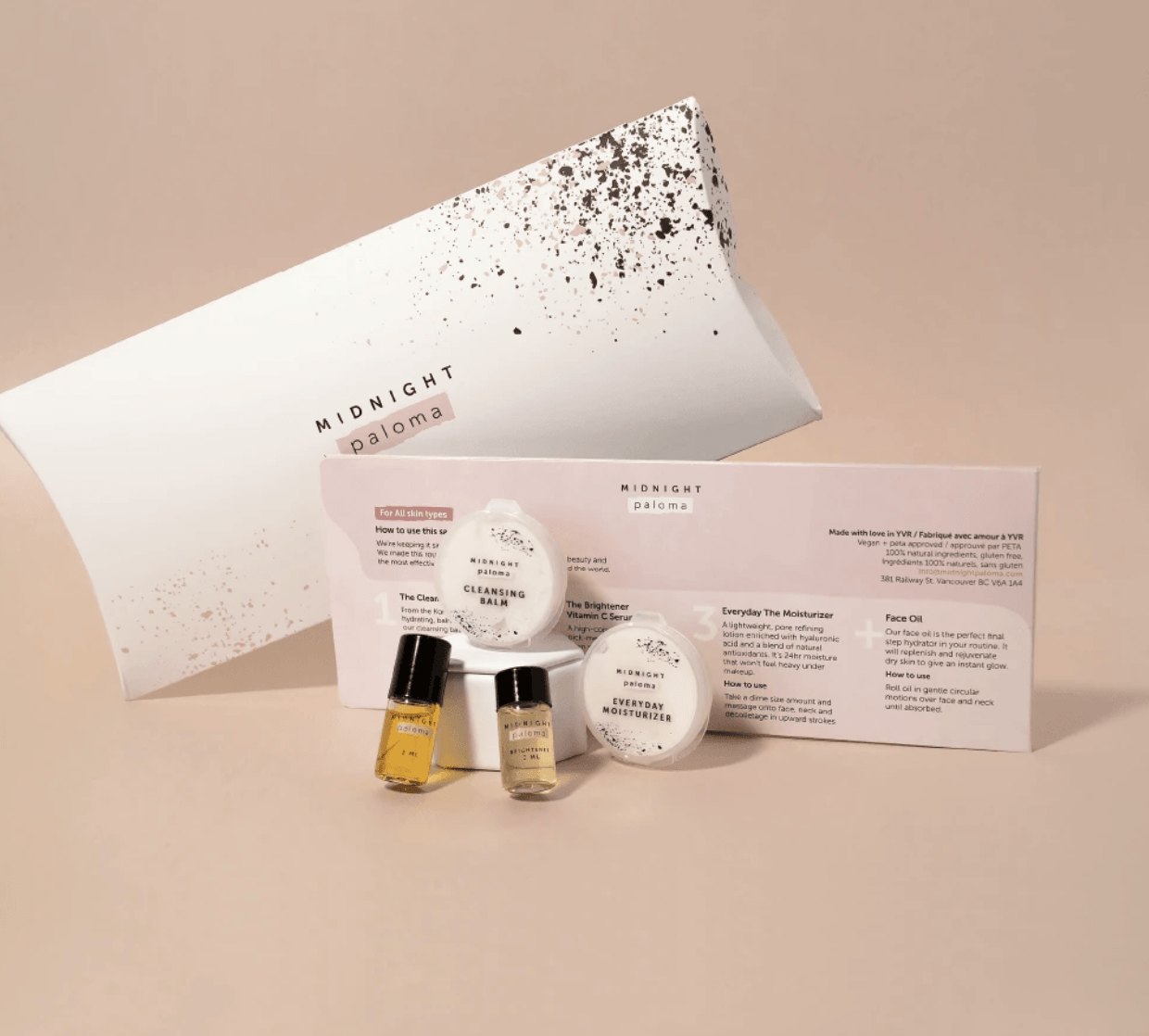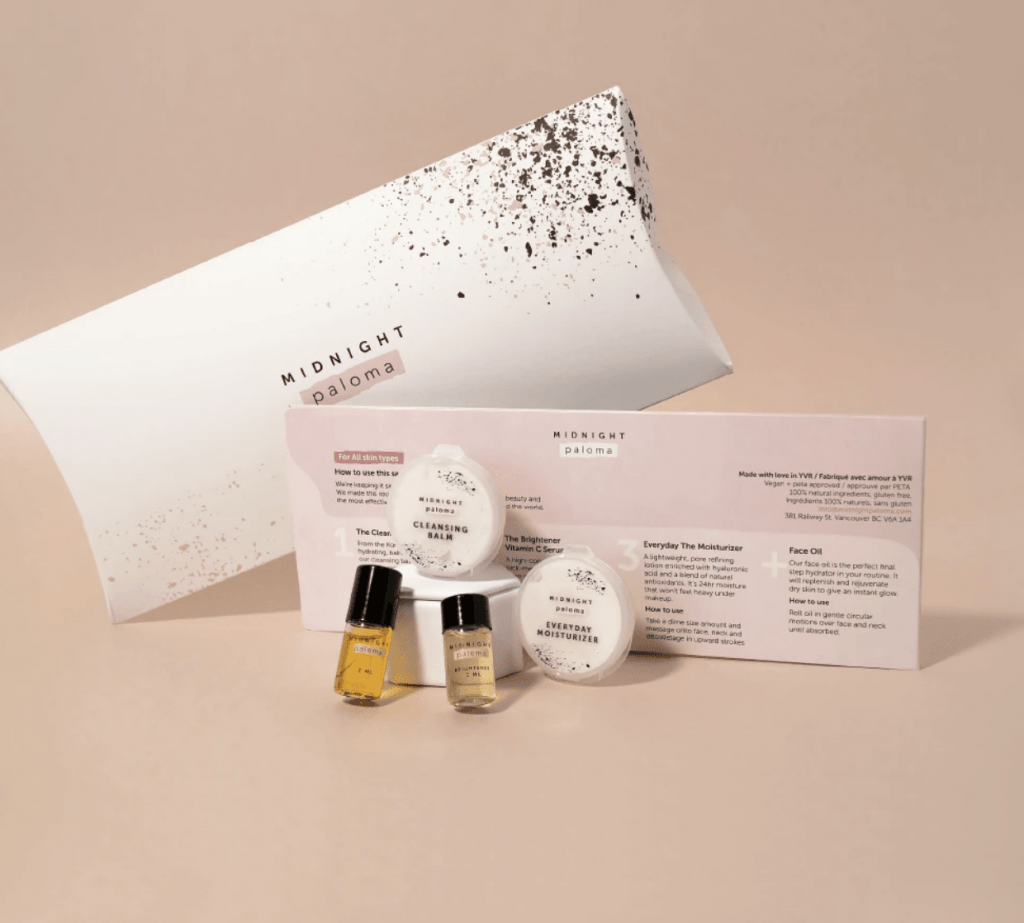 Midnight Paloma free Skin Care Sample Pack!
Hurry! Midnight Paloma is giving away free skin care sample packs again!
Each sample pack includes the following:
Cleansing Balm
From the Korean beauty tradition of hydrating, balm-based cleansers, our cleansing balm with chamomile naturally removes dirt and impurities without over-drying. It leaves skin bright, clean, and hydrated.
Brightener
A high concentration, 12% Vitamin C pick-me-up to brighten and even skin tone, soften texture and reduce the appearance of acne scars.
Everyday Moisturizer
The daily moisturizer that we all need. The blend of hyaluronic acid, rosehip and jojoba oil is the perfect weight for daily use. It absorbs quickly leaving skin feeling dewy, smooth and firm. 24hr moisture that won't feel heavy with makeup.

Face Oil
Alleviate redness and regenerate cell growth with our all natural oil. Our Face Oil is the perfect on-the-go hydrator. Think of it as a hydrating oil. Our hero ingredient carrot seed oil is rich in beta carotene, Vitamin A + E. It will heal dry chapped skin, rejuvenate and give you an instant glow.
Limit 1 free sample pack per person, only available while supplies last
Add to cart, and check out. Shipping is FREE
Get Your Free Skin Care Sample Pack