FREE L'Oreal Age Perfect Serum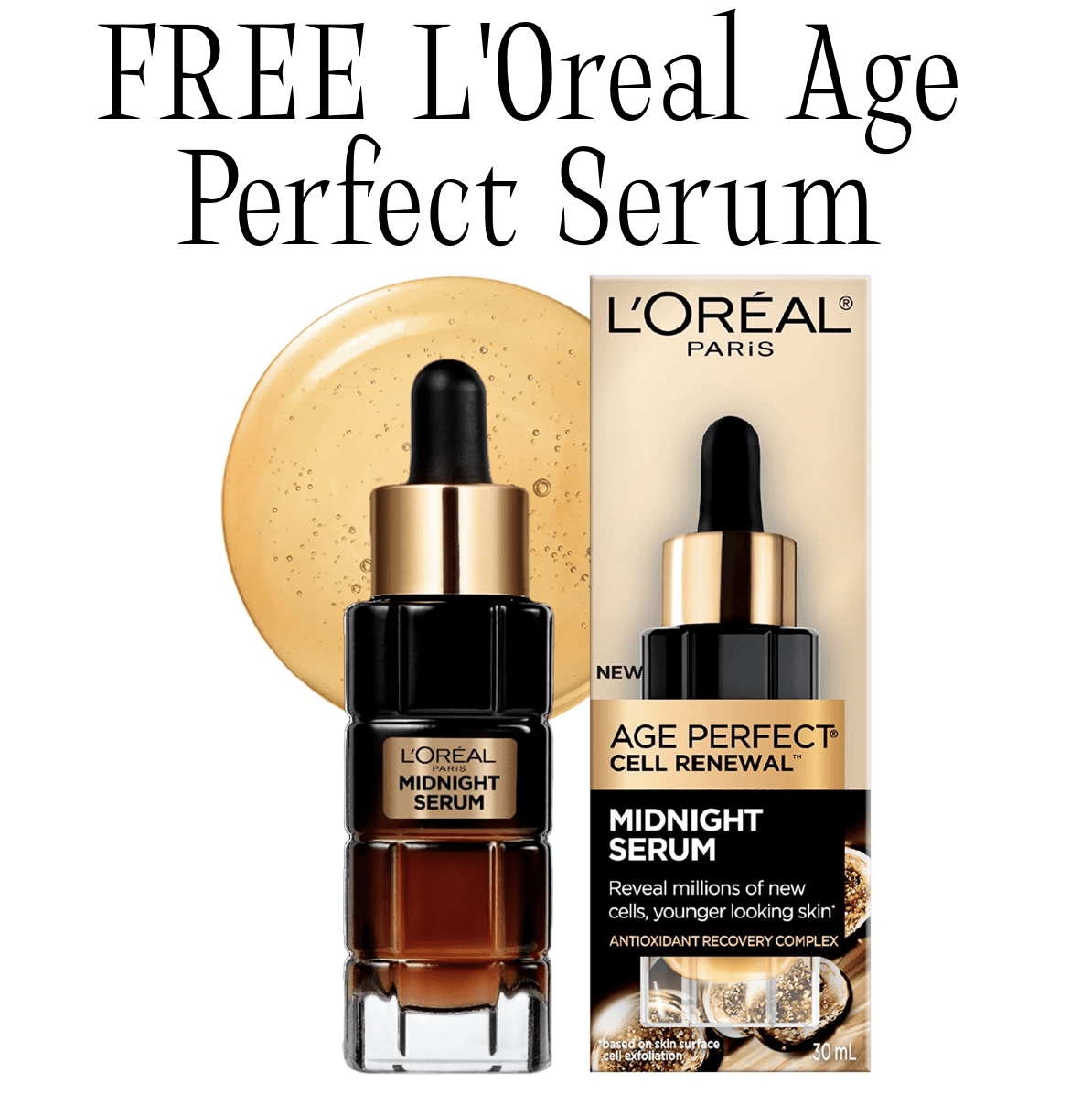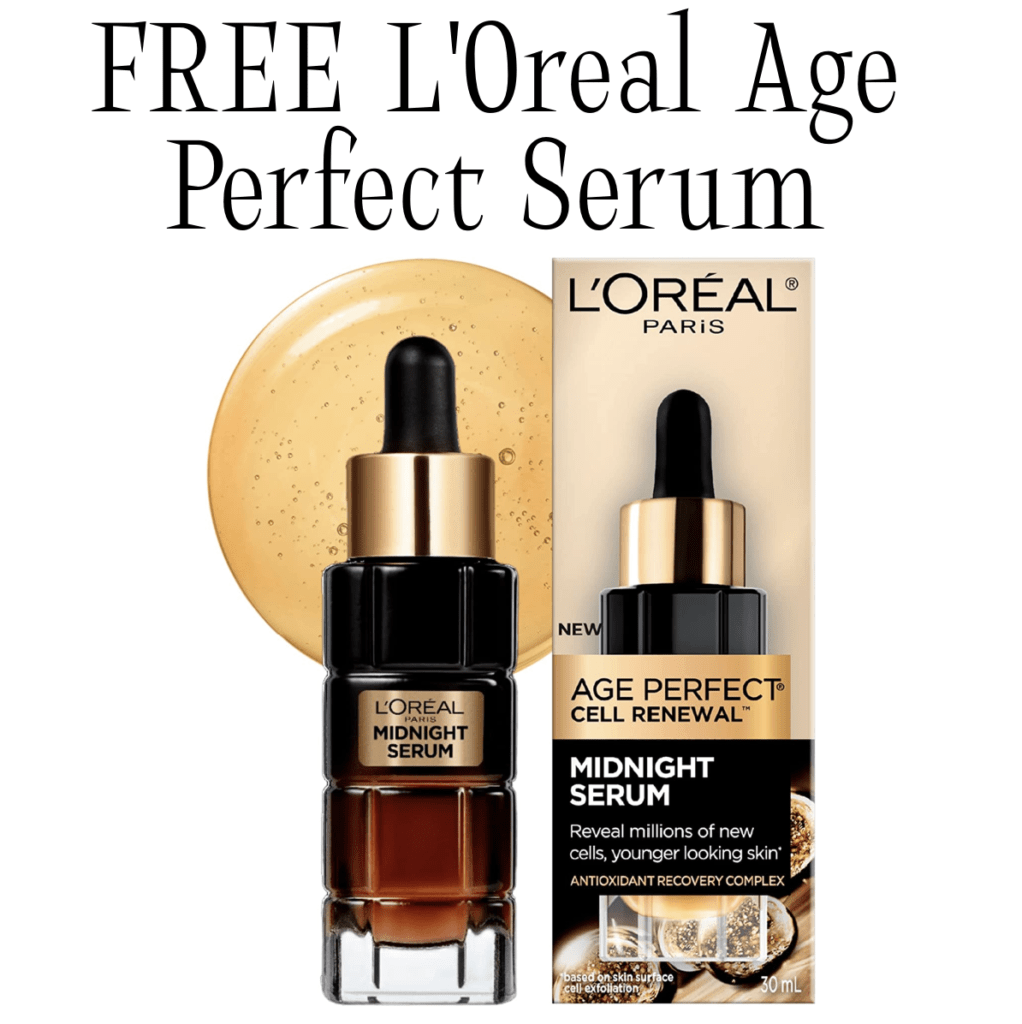 Sampler Canada Free Samples
Our friends over at Sampler have teamed up with L'Oreal Canada again, to give you free samples of the new L'Oreal Age Perfect Cell Renewal Midnight Serum!
Give your skin a new beginning! REVEAL MILLIONS OF NEW SURFACE CELLS, VISIBLY YOUNGER SKIN: Age Perfect Cell Renewal Midnight Serum sets a new standard for luxury serums. Formulated with an exclusive Antioxidant Recovery Complex, this powerhouse hydrating serum works at night when skin reaches its peak of cell renewal. Millions of new cells are revealed for visibly smoother, more radiant and younger looking skin. EFFECTIVE FOR ALL SKIN TYPES & TONES, it is made without parabens or mineral oil, and is allergy tested – suitable for even sensitive skin. WHAT IS AN ANTIOXIDANT RECOVERY COMPLEX? Our exclusive Antioxidant Recovery Complex helps boost skin's renewal overnight by combining a powerful, L'Oréal patented antioxidant—derived from bitter orange—and Vitamin E to help reinforce skin's barrier. This breakthrough serum replenishes skin's antioxidant levels at night when it is most receptive to repair. Our formula also contains Hyaluronic Acid—a powerful hydrating ingredient that helps lock in moisture, and Squalane to boost hydration. FIRMER, MORE RADIANT SKIN: After 1 use, skin feels refreshed, softer, and smoother. In 1 week, skin appears brighter, more luminous and younger. Over time, wrinkles appear smoothed, skin looks firmer and more radiant.
As with all Sampler free offers, not everyone will qualify.
Limit 1 free sample per person, while supplies last.
Make sure you try both the English link AND the French link, you may get a sample from both.
Get Your Free L'Oreal Serum – English Link
Get Your Free L'Oreal Serum -French Link