FREE Hello Naturally Friendly Deodorant Opportunity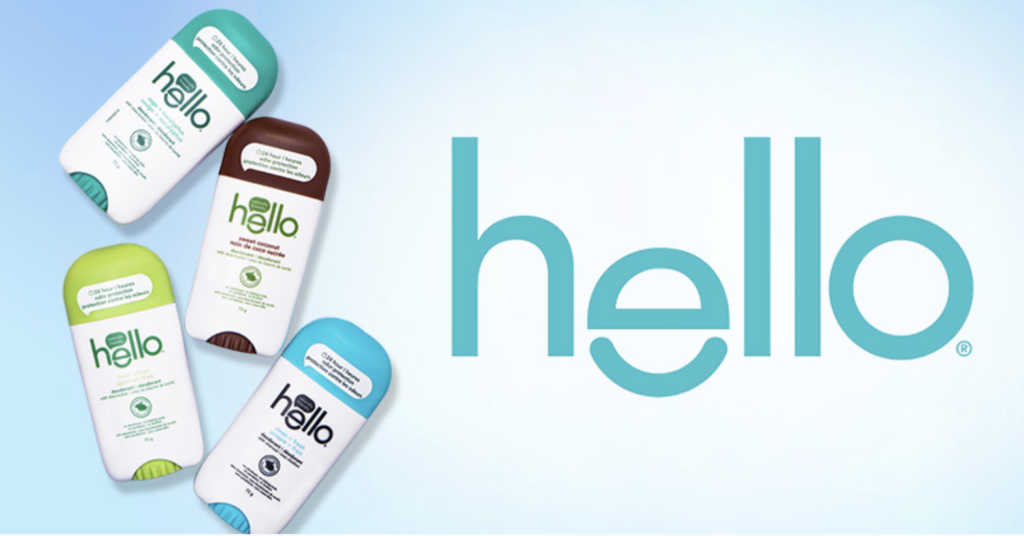 Hello Naturally Friendly Deodorant
Product Review Opportunity for: hello naturally friendly™ deodorant
More and more of us are making careful choices about what we put in and on our bodies, especially as we venture into parenthood and want to make good choices for our families! Whether it's being more careful about our food choices, intentional about stress reduction, or reading product labels more diligently to avoid certain ingredients, the natural and eco-friendly mindset has moved decisively from fringe to mainstream.
This week Butterly is introducing you to hello® naturally friendly™  deodorants in four lovely fragrances: clean + fresh with activated charcoal, sage + eucalyptus, fresh citrus, and sweet coconut! They all have the same core benefits:
no aluminum, no baking soda, and no parabens
24 hour odor protection
dermatologically tested
container made from 100% recycled materials
glides easily
not tested on animals
vegan
Best of all, these products are available at most major stores so once you've tried them and decided that you absolutely must pick up a replacement, they'll be easy to find.
Wouldn't you love to be one of our testers? If so, please complete the short survey linked below! Opportunity is open to residents of Canada until November 20, 2022.
Apply to Butterly Review Opportunity