Free Guerlain Rouge G Luxurious Velvet Lipstick!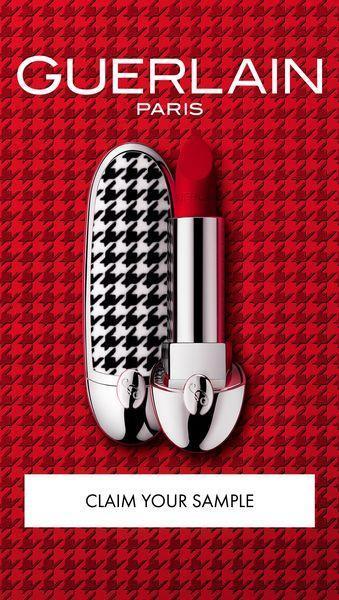 Guerlain Canada Free Samples
Guerlain Canada is giving away free samples of their new Rouge G Luxurious Velvet lipstick.
In their enchanted atelier, the Guerlain bees have been busy creating luxury cases and sparkling shades, finished with a touch of precious gold, to enhance your most festive looks.
The magic of the Holidays is unveiled with the Gold Wish collection!
A GOLDEN WHIRLWIND ON THE LIPS
An essence of luxury that complements every style, Rouge G is a lipstick ready for full personalization.
Complete with a case adorned with precious sequins; it is available in two exclusive shades: classic red or brick red marbled with gold, and a special edition embroidered with a bee in gold thread.
An exceptional red jewel.
This offer is open to Canada Only, while supplies last (so hurry).