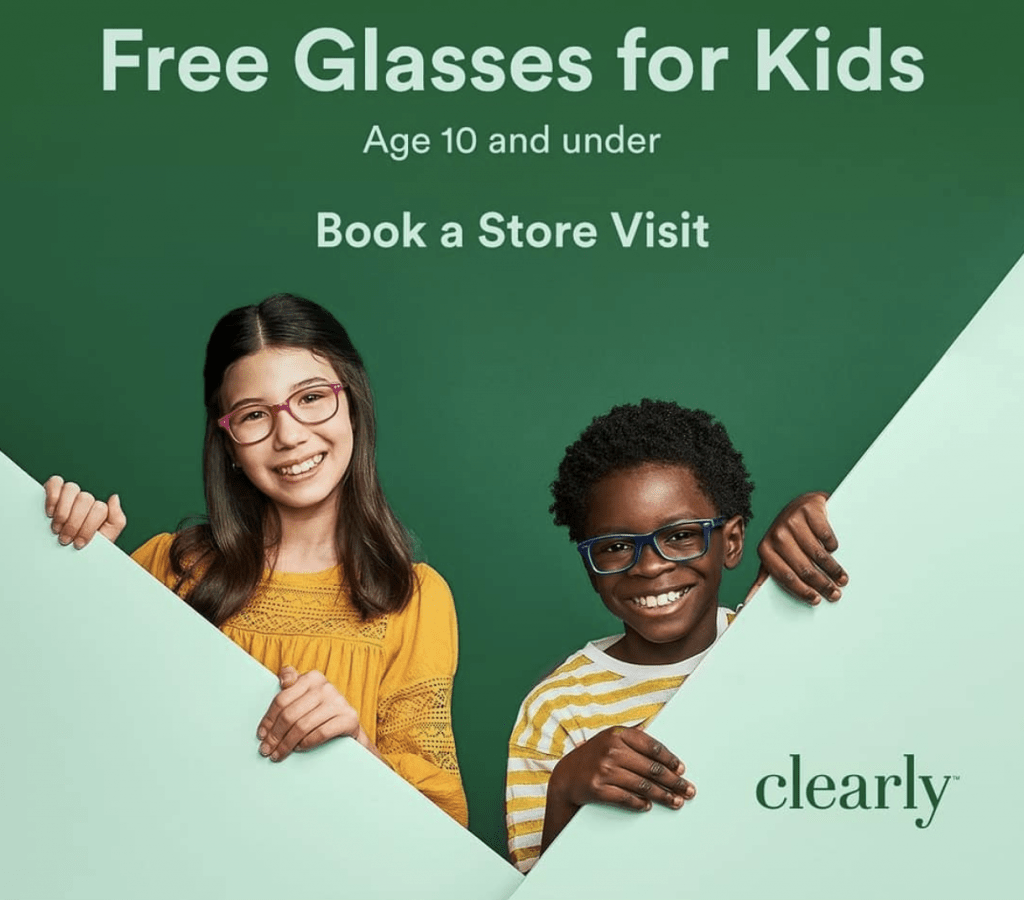 Clearly Canada Free Glasses
Clearly Canada is giving away free glasses, frames and lenses, to kids ages 10 and under.
Here's how to get your little ones their free glasses:
In order to get a pair of free kids' glasses:
Children must be age 10 or under and have a valid Canadian health card
Visit your local Clearly store – the offer cannot be redeemed online
Present your child's recent prescription, written within 1 year
Present your child's health card
You must pick up the glasses from your local store
The Clearly Canada Mission is to eradicate poor vision and bring everyone access to the eyewear they need to see the amazing things in their lives. They want to ensure that kids can learn, grow, and live to their full potential – and that begins with being able to see the world around them clearly and correctly.
Healthy eyes allow us to explore, understand, and find joy in the world around us – which is why it's so important for kids to have a comprehensive eye exam every year. Identifying potential problems and correcting vision needs early on sets them up for success.
The Canadian Association of Optometrists reports that 80% of classroom learning is visual, and untreated vision problems can cause children to learn at a slower rate, develop a negative self-image, and experience frustration with learning. That's where Clearly Canada comes in.
By advocating for children's eye exams and providing free essential eyewear, they're helping kids #SeeAmazing today, so they can see a future that looks pretty amazing, too.