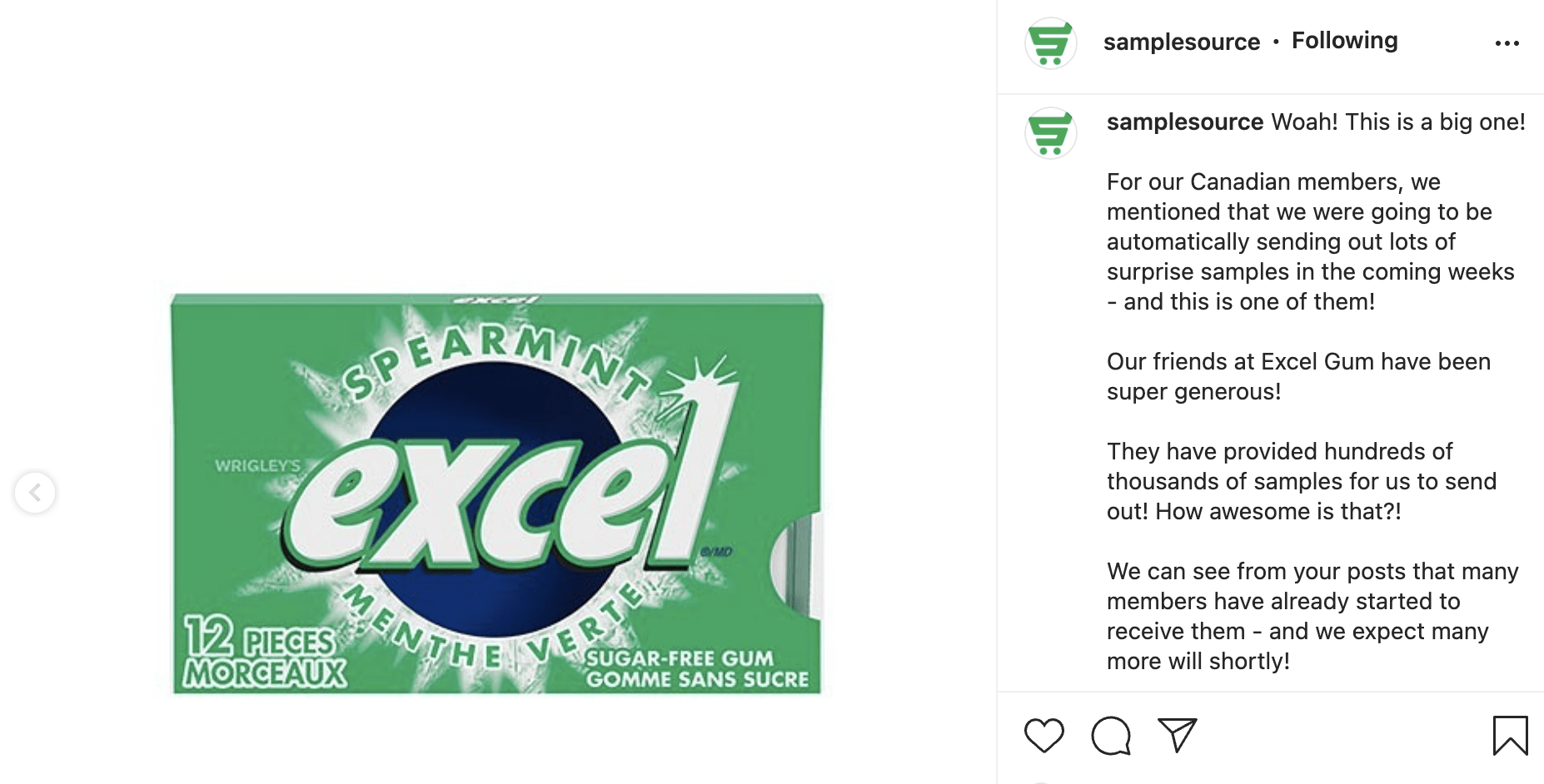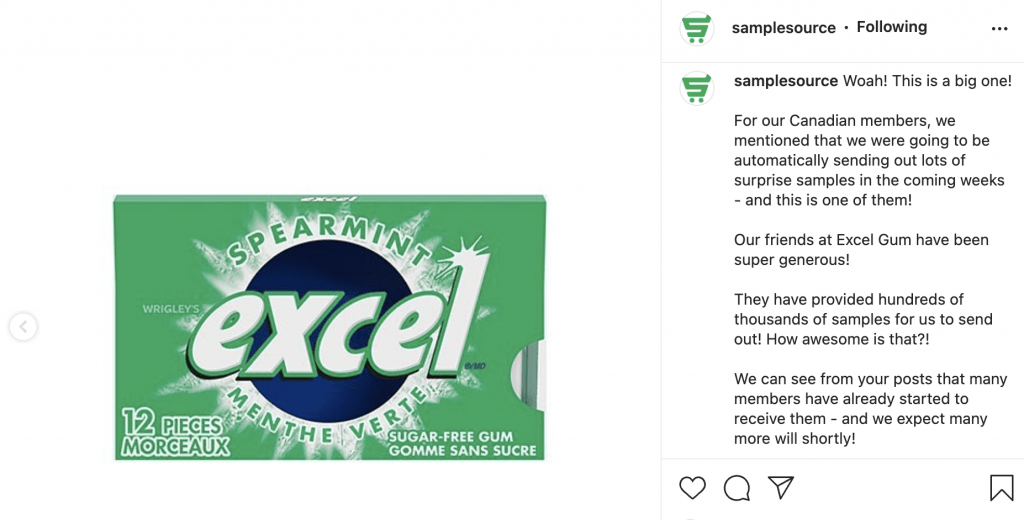 SampleSource Canada Freebies
SampleSource has a new surprise for you.
They are sending out free packs of Excel gum to thousands of their members, so keep an eye on your mailbox for this great free sample.
If you haven't yet signed up for SampleSource, now is your chance. Not only do they send out random free samples to their members throughout the year, but they also have these super amazing free sample packs that they give out at the beginning of spring, and again at the beginning of fall every year. The sample packs usually have up to 20 free samples, plus amazing money saving coupons.
Join our Facebook Group for notifications when this, and other freebies go live. The good stuff never lasts very long.