FREE Ener-C Vitamin Drink Mix Sample Pack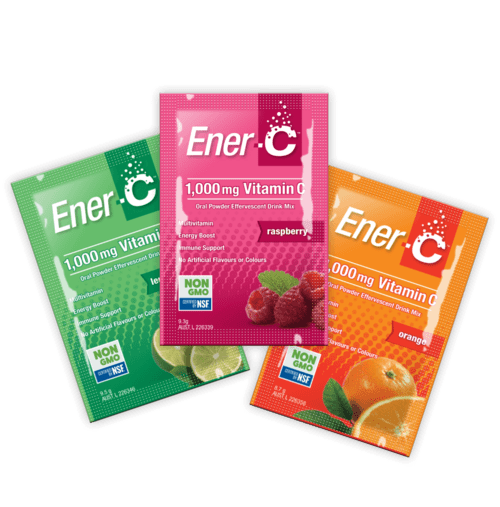 Ener-C Free Samples
Ener-C is giving away free sample packs of their Vitamin Drink Mix. To get yours, simply follow the link below. You will get a pop-up form to fill in your mailing info, so they know where to send your sample pack.
Your Daily Boost Of Vitamins, Minerals And Electrolytes In Convenient Sachets
Ener-C is an effervescent oral powder in convenient dose sachets. Get all the benefits of a multivitamin and a high dose vitamin C in a delicious drink to boost energy, support the immune system and stay hydrated. Suitable for daily use.
Ener-C contains natural fruit juice powders and is free from artificial flavours, colours and sweeteners. Ener-C is suitable for vegans and vegetarians, and is tested and verified to be free from gluten, lactose and dairy.
Available in Orange, Lemon Lime and Raspberry.
Enjoy these three delicious flavoured Ener-C sachets to assist with hydration and help support energy production and immune function.
Dose: Take 1 sachet daily. Empty contents into a glass, add 125-175mL of water and drink; or take as directed by your health care professional
This offer is open to residents of Canada & USA, ages 18+
if that link doesn't work, try this one