FREE Before Company Toothpaste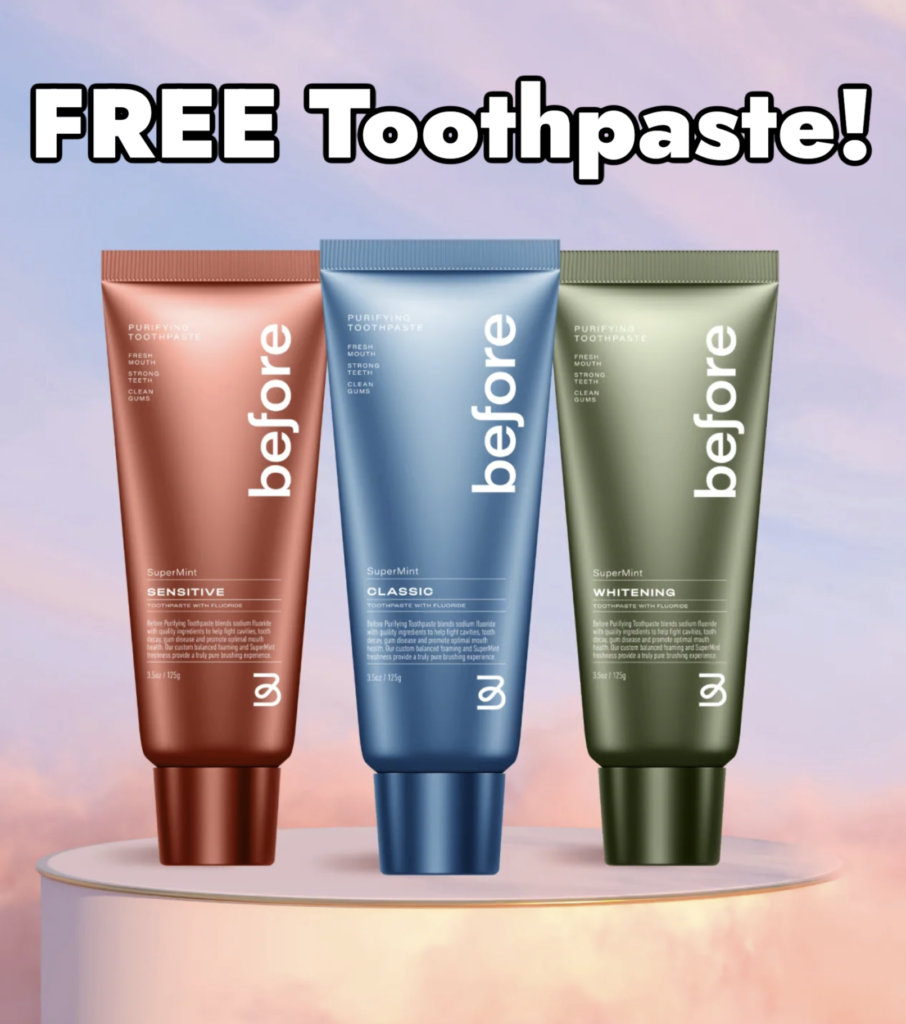 Before Company Toothpaste Free Samples
Before Company Canada is giving away free samples of their new all natural toothpaste.
Before has deconstructed today's toothpastes and graded them on flavor, mouth-feel, foaming, after-taste and more.
In the end, they changed basically everything and created their own unique formula.
They call it Before Purifying Toothpaste and it's crazy refreshing‼️‼️‼️
They also removed any harmful ingredients and replaced them with clean alternatives.
Their custom blend of sodium fluoride and quality ingredients help fight cavities, tooth decay, gum disease and promote optimal mouth health. And their exclusive SuperMint flavor is next-level cool.
Open to Canada Only, limit one per person, while supplies last.