FREE Colgate ToothPaste & Electric Toothbrush Opportunity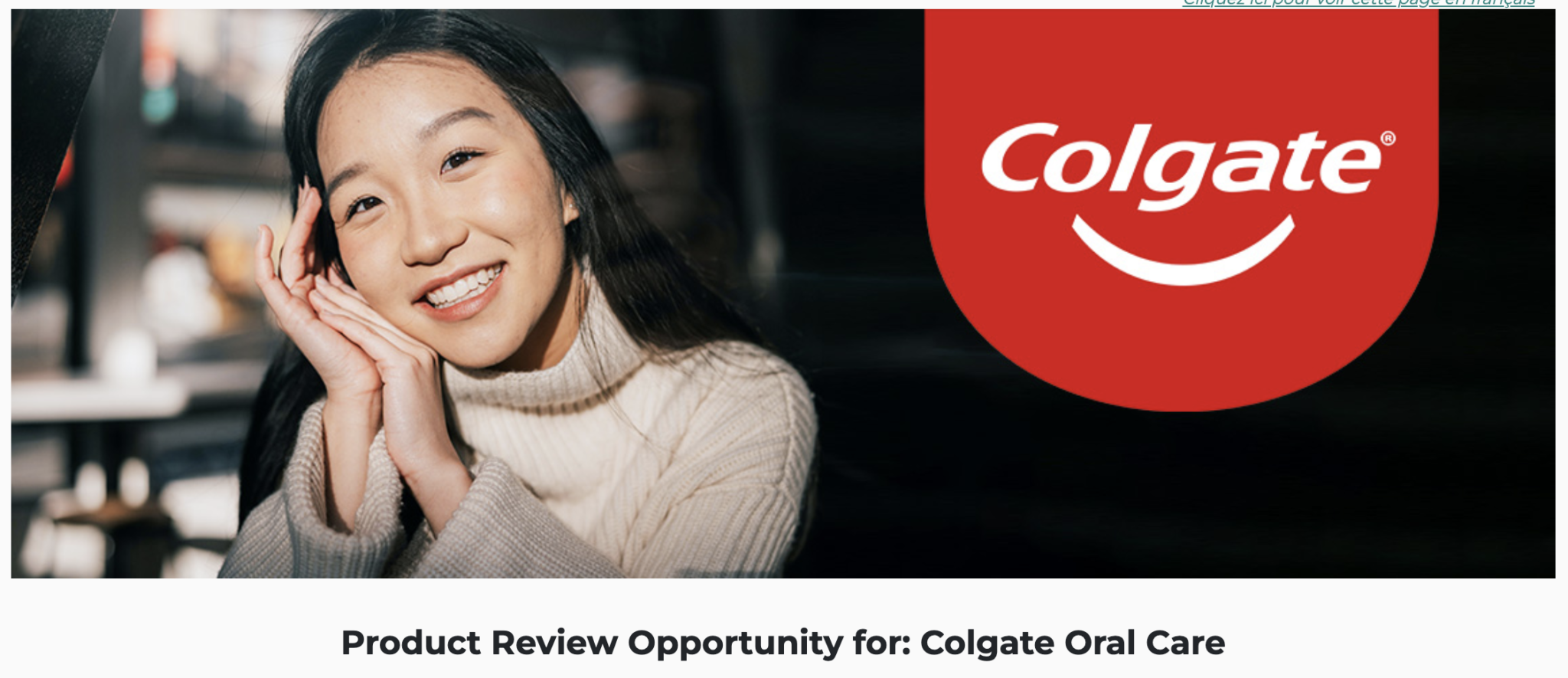 Colgate Canada Review Opportunity
Our friends at Butterly have teamed up with Colgate Canada, to give you the opportunity to review new Colgate Oral Care products for free.
This means, those selected will receive FREE full sized Colgate products, including an electric toothbrush, in exchange for a quick review once you have received and tested the products.
To get your name on the list, and possibly be selected, simply follow the link below, then fill out the form.