Circle K FREEBIES & Coupons!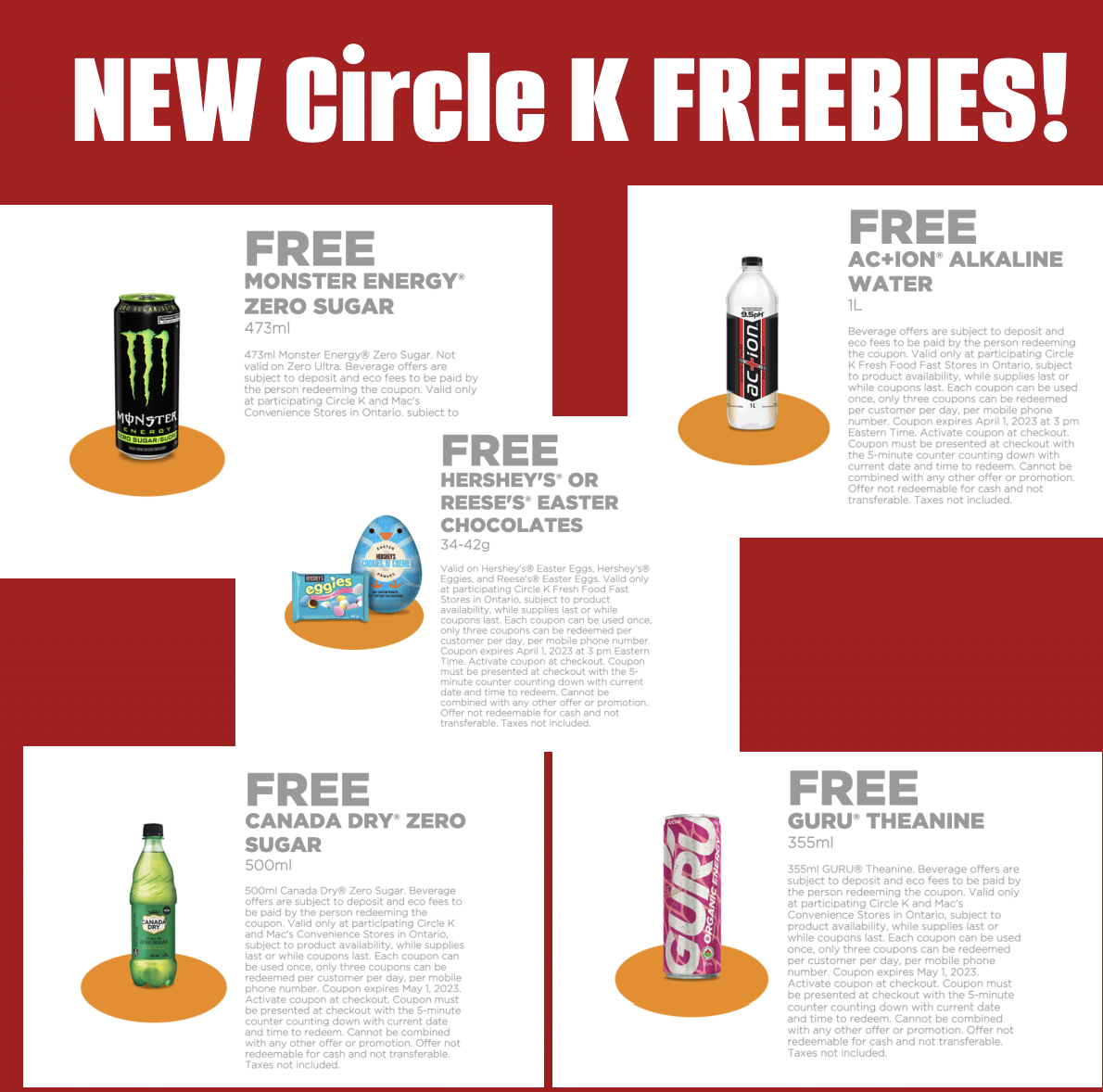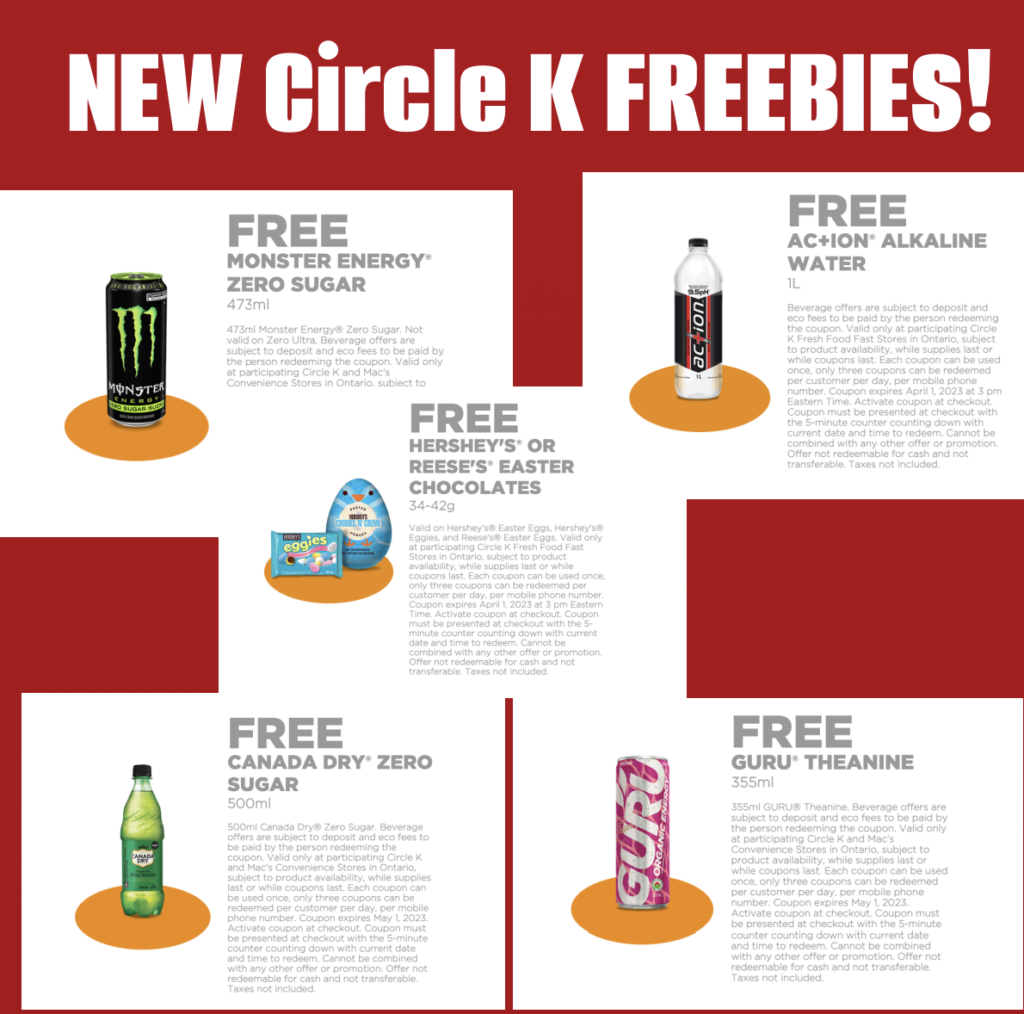 Circle K Canada Free Stuff & Coupons
New Circle K Coupons AND FREEBIES!
Follow the link below, and pick your province to get your free stuff & coupons. (each province has different coupons). Every Tuesday Circle K celebrates "Free Coffee Tuesday" with a coupon for a free medium coffee, so be sure to check back each week 🙂
Each province has their own coupon. Each coupon can be used 1 time, and each customer can only use 1 coupon per day.
Let us know which coupons you get.
Get Your Circle K Canada Coupons & Free Stuff