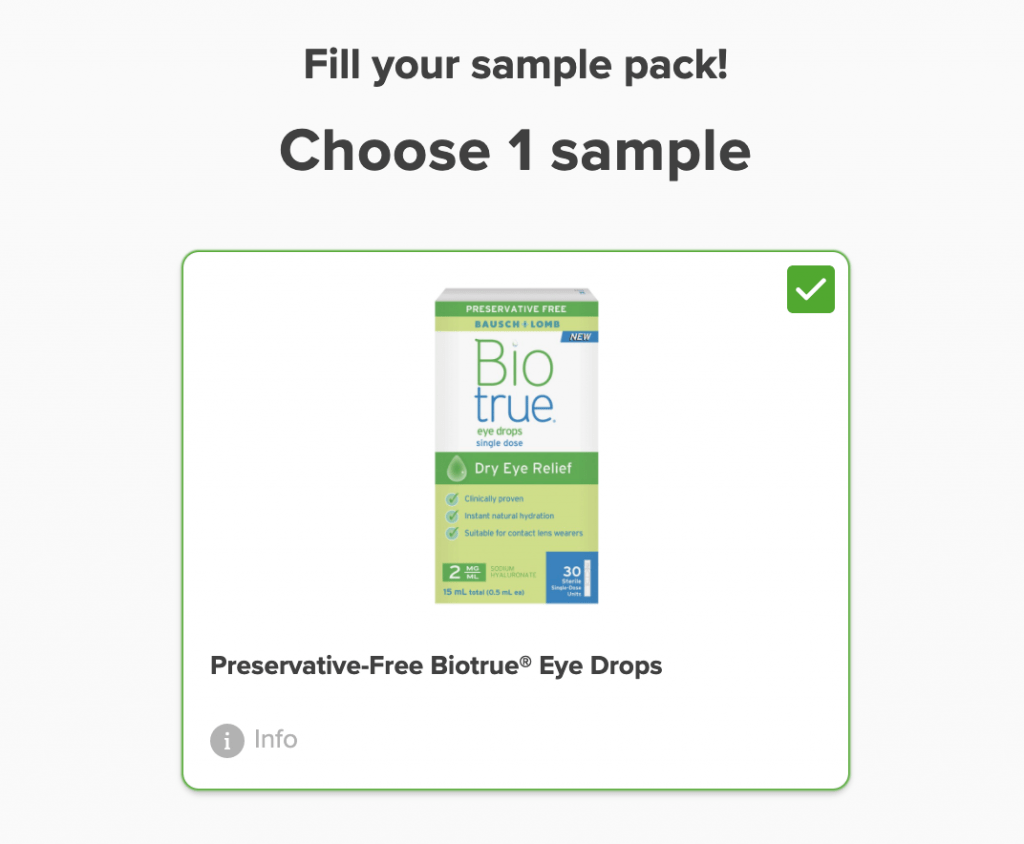 Biotrue Canada Free Samples
Biotrue and Sampler have teamed up to give you the chance to try the new Biotrue Dry Eye Relief eye drops!
This free offer is through Sampler, so some people may not qualify for this free offer. I'm sure it also depends on how you answer the questions.
Open to Canada only, while supplies last
Get Your Free Biotrue Eyedrops