Get 5 FREE Pairs of Baby Leggings!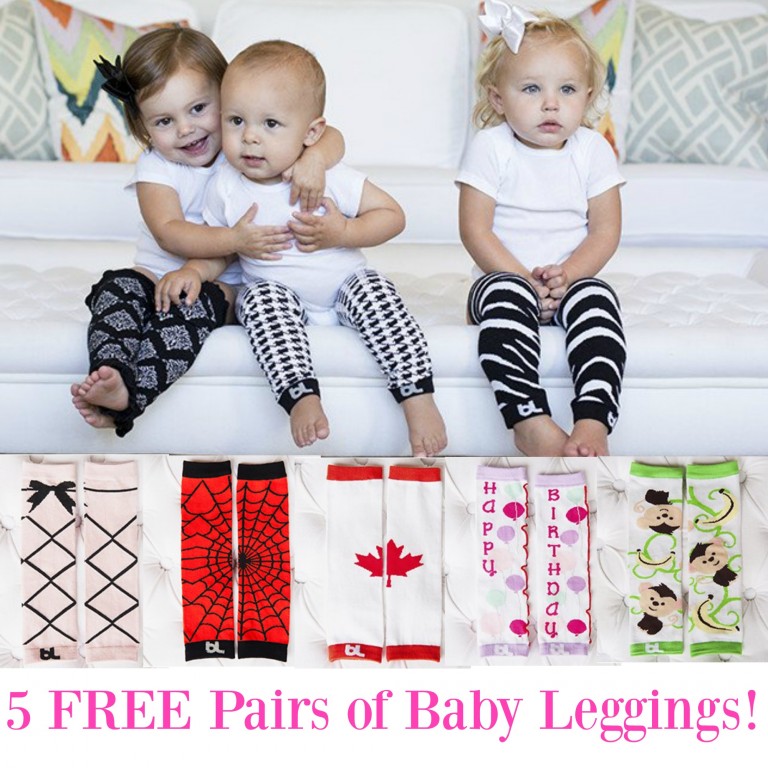 5 FREE Pairs of Baby Leggings Leg Warmers For Canada & USA
Hurry over and order your FREE Baby Leggings, and choose your five favourite pairs of baby leggings leg warmers for FREE. They have the cutest girly leggings, the coolest boy leggings and a wonderful selection of unisex leggings to choose from. You will love your free Baby Leggings!
To get your 5 free pairs of Baby leggings, follow the link below, then click "shop now", choose your 5 favourite pairs, then at check out use the coupon code below.
Coupon code: SHOPHER1
*just pay s&h
Get Your 5 FREE Pairs of  Baby Leggings
---
Baby Legging Styles to Choose From
Ash
Dancing Queen
Pale Pink White
Chey
Chateau Black
Black
Cyrus
Black Ruffles
Four Square
Hot Pink Stripes
Touchdown
Posh
Little Man
Hearts
Frosty
Blue Stripes
Jolly
Koi
Anchor Away Red
Navy
Butterflies
Puppies
Cheetah Lilac
All American
Wild Thing
Monkey
Melon
Bones
Super Star
Daze
Red Gingham
Rainbow
Rocket
Patch
Princess
Anchors Away Blue
Newport
Hounds Tooth
Stellar
Floral
ABC's
Sweetie
Red
Meow
Pirate
Dino
Spider Baby
Monster of a Tail
Cupid
Dancing Queen White
Birthday Girl
Time Out
Pink Ruffles
Polka
Hunter
Hoot
Tattoo
Demi
Retro
Trucks
Merry
Cowgirl
Prizm
Robot
Indy
Hippity Hop
Blue Gringham
Fiore
Trains
Beep Beep
Fishing
XOXO
Cheetah Neutral
Danger
Dancing Queen Lilac
White Ruffles
Score!
Lucky
Green Gingham
Spooky
Captain
Strawberry
Milo
Frankenstein
Macho
Flames
Cowboy
We Scream
General
Spring Time
Olive You
Bugs
Sonic
Lucha
Birthday Boy
Victoria
Sticky
Oh, Canada!
Pumpkin
Pivot
Viva La Mexico
Solitaire