Apply to Try Spin Master Toys For Free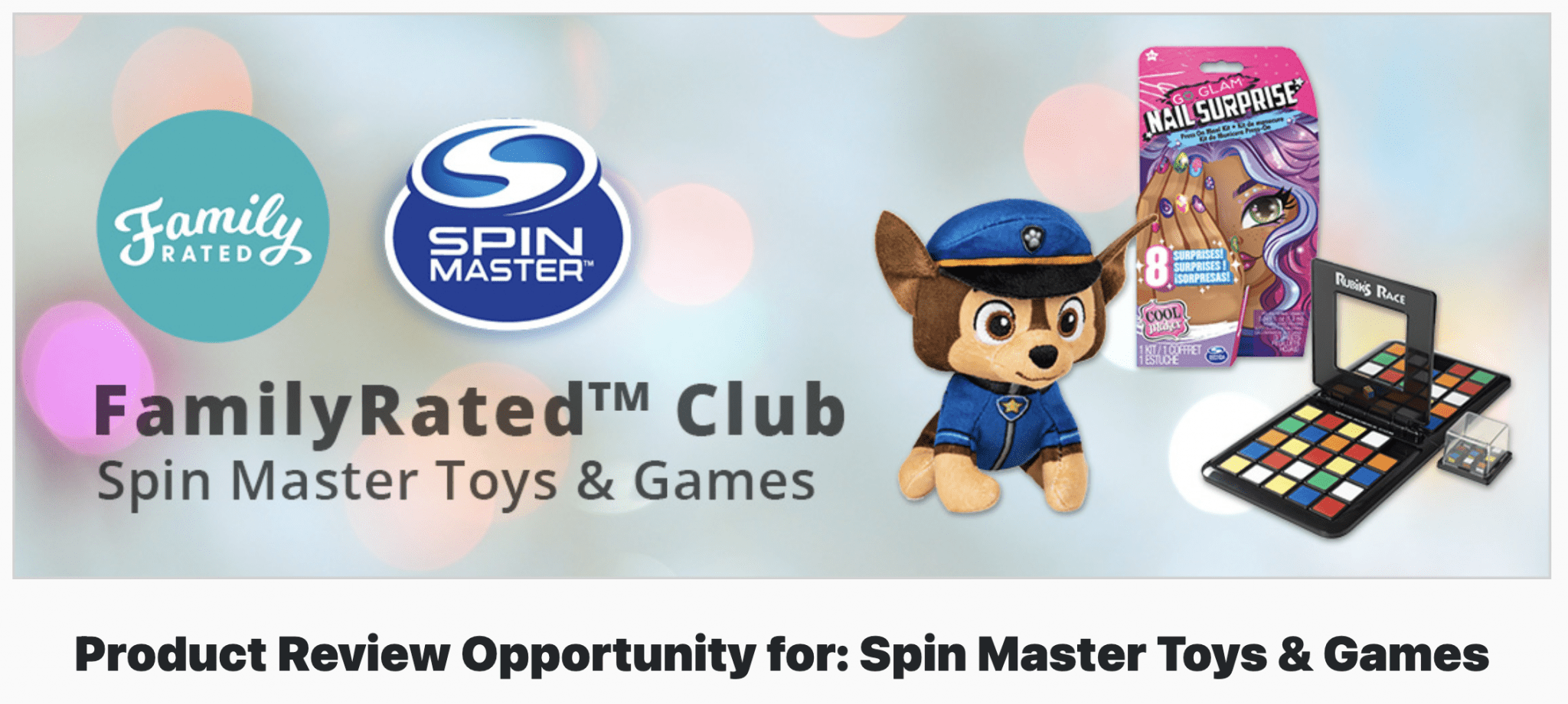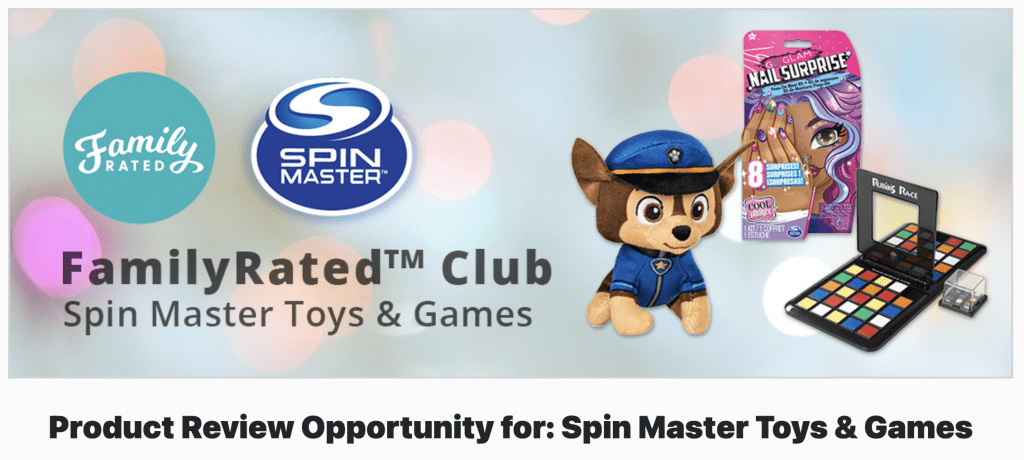 Spin Master Canada Free Product Review Opportunity
Just in time for an early holiday treat, Spin Master is back with a great list of must-have toys and games!
If you are selected to participate in this program, you will receive one of the following items:
From Paw Patrol, we have transforming vehicles, large playsets, figurine sets, and plush toys of your favourite characters!
Cool Maker is every fashionista's dream, and we have their Nail Surprise set in this offer!
Gabby's Dollhouse is on many kids' wishlists, so how about the Transforming Garden Treehouse Playset?
Love the classic Rubik's Cube? We have their mini 2×2 cube and a Rubik's board game available!
A staple for every collection of classic games, who's up for a round of Mahjong?
Speaking of games, the Blockbuster Family Board Game featuring Funny Movies might be perfect for you!
Bakugan, the balls that instantly tranform into fantastical creatures, are here with collector sets and a cool battle arena!
Your favourite Caped Crusader makes an appearance with Batman Movie action figures, Batvehicles, and more!
Is your family member a Million Warriors collector? We have the multi-packs to help you collect them all!
How about Mermaid High? Say hello to the latest friend on the scene – Raynea!
Tech Deck is a system of fingerboards and skate park components to practice your skills and play with friends!
Which toy would your family member(s) love to try out? Fill out the short survey linked below to apply for your chance to participate!
Opportunity is open to residents of Canada until November 28, 2021.