FREE Spring Break Sample Boxes!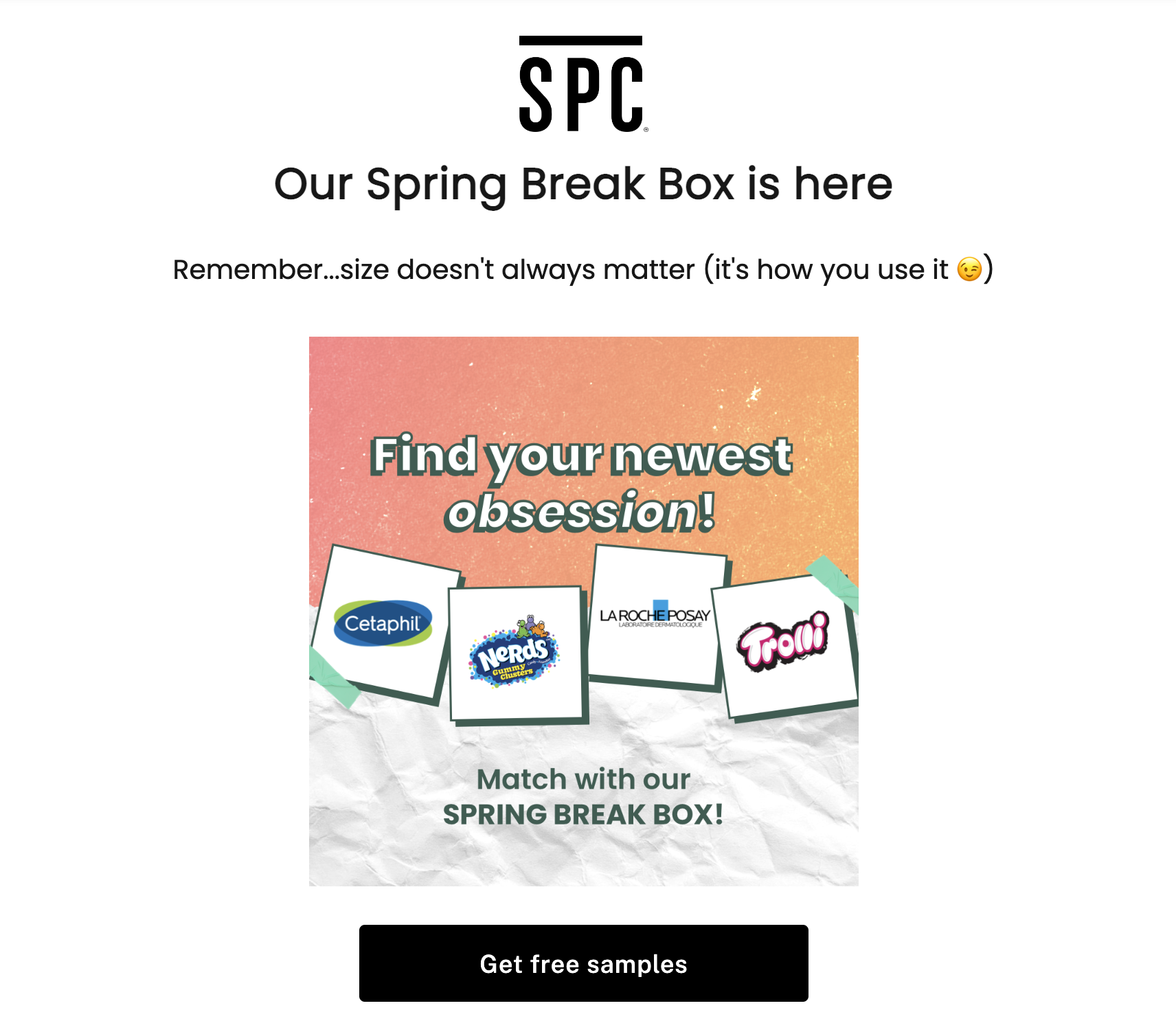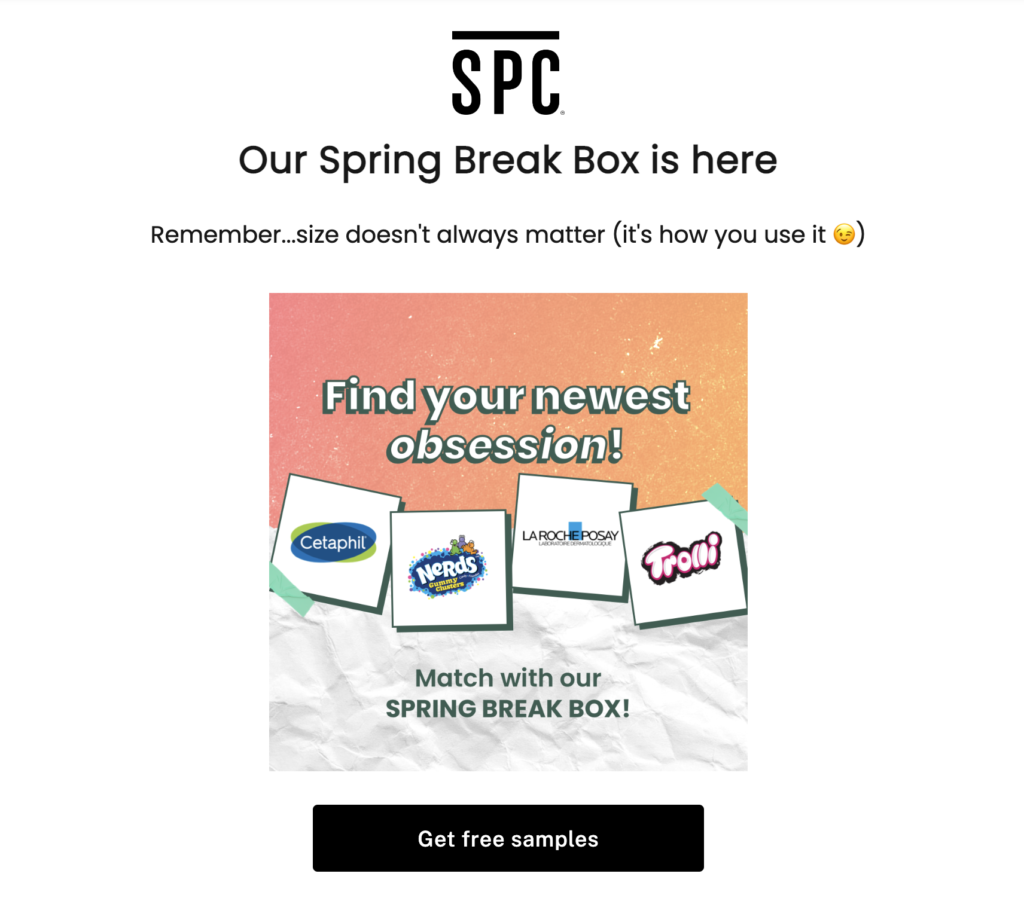 SPC Canada Free Samples
Our dear friends over at Sampler, have teamed up with SPC and are giving away FREE Spring Break Samples boxes, full of goodies!
As with all Sampler free sample offers, unfortunately not everyone will qualify.
This offer is open to Canadian residents only. Limit 1 per person, while supplies last.
Get Your Free Spring Break Sample Box
SampleSource Spring Sample box is about to go live any day now too, you can see the sneak peeks here
To be notified as soon as other hot freebies go live, make sure to:
Make sure you also sign up to get Shopper's Voice Free Sample Packs